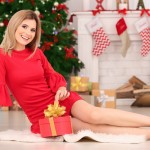 If you are foreigner, you might be surprised by knowing that Ukraine is one of those countries where celebration of Christmas is officially twice! This happened because Ukraine has both styles of celebration: Catholic on December 25th and Orthodox on January 7th.
Maybe it is the reason, why people who travel to Ukraine for winter vacation get extra bonus: nonstop holiday mood from December 19th (St. Nickolas Day) till the middle of January. So, no matter when you arrive to travel around Ukraine this winter – you will catch the Christmas vibes anyway! Here, from Western part of country with its Carpathians to Central Kiev and Kharkov with their spectacular churches and amazingly decorated street markets – everything looks so festive and cheer that you will love to come back to Ukraine for winter holidays repeatedly!
So, what to put to the travel list and what places better to see if you are in Ukraine?