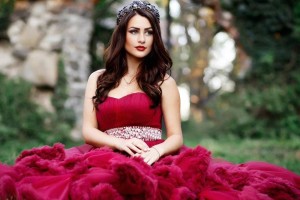 Name: Elena
City: Mukacheve
Age: 26
ID: 500711
Job: Journalist, radio host
This week let's get to know closer this amazing lady Elena
That's what this amazing woman has to say about herself:
I am a very cheerful and, almost always, optimistic girl. I try to live every day of my life for the benefit of myself and others. If I have the opportunity to help someone, be it towing a stranger's car to a service or food for stray kittens, I will always do it. I visit animal shelters and really love dogs and cats. At the same time, I work at several jobs in the field of PHI and I am very pleased that I have a creative job that does not take up a lot of time.
She would like to meet a wise man:
I would like to meet a wise man who knows what he wants from life and knows how to do business at work and in the family. Although they say that age is not the main thing in a relationship, I would prefer a man who is older than me. It is just as important for me that a man knew how to earn money and be generous, I myself am, it would be nice that we would be similar in this. Appearance is not the main thing for a man.
Get to know this lady here.