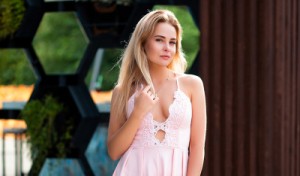 International Women's Day is on 8 March, a day to celebrate the achievements of women and reflect on gender equality progress.
We're using the month of March to spotlight the creative, wonderful, kind, and beautiful women that bring this world to peace. Women deserve attention and care every day and every minute, and the main task of men is to make their lives special.
Men, congratulating women on this day, rack their brains, answering questions about what to present a girlfriend. But now all ideas are collected in one place.
An original gift for a girl on International Women's Day is a special present that is noticeably different from what you can give for a birthday or Christmas. But before preparing unusual gifts for March 8, you need to decide on a woman's tastes, her status, views on life, preferences, and so on. An original gift for a lady on this spring day should be different from what you can present to a female boss or, for example, to your mother.
If you still don't know what to do for her, the best gift is for you! Send her videos and spend a pleasing time with her!
It is necessary to remember that this day should be full of sincerity and as positive as possible. After all, it is at the beginning of spring that you want to make your plans for an exciting future.