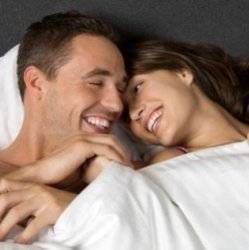 Psychologists have found that a man who can make a woman laugh can also make her fall in love with him. Nothing decorates a man and elevates him in the eyes of his wife's, as a good sense of humor. That it is a reflection of the mind of man. Wit helps men in many situations.
A new study shows that women are more impressed by the men who are light-minded. The representatives of the fair sex are sure that men are capable of laughing woman, smarter and more interesting to those who go too dark and serious. According to them, these men are much more honest and sincere.
Although numerous studies have shown that humor has nothing to do with the intellect of man, scientists are convinced that it is not by chance that many who are in search of its second half, put forward the presence of sense of humor in a man. Women are attracted to a man's sense of humor, because it suggests that such a partner would be a good earner for her and future children.


To evaluate the importance of a sense of humor in men, a small survey was conducted by experts. Men describe themselves and the features of their characters. Then the description is given to read to women. Ten men described themselves in a very funny form, and the other ten only occasionally used their wits. As a result, it was found out that women are better perceived precisely those men who are more used to joke and showed their wit.
According to most women, they are these men they would like to see as a potential partner for a long-term relationship. And it was about this father of their children they dream of. Women also said that a man with a strong sense of humor is also good for friendships. Have a friend with a great sense of humor is a dream of many. An interesting desire is that men with a preference for everything is exactly the opposite. If the woman is very important that their partner was able to laugh, then by men prefer serious girls. As shown by polls, not all men like fun-loving girl. According to them, this is not a serious partner, and therefore unreliable. Laughing woman is not regarded as smart.


Psychologists can't explain such injustice: why men's jokes and laughter are an indicator of their intellect, but in women's case everything is quite opposite. Both men still adhere to the old view that the best decoration women, it is still smiling, but staying modest. That is what so attractive for most of the stronger sex.