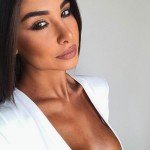 Every single Fairy tale ends with the words "And they lived happily ever after"
What makes us believe that marriage is long lasting form of relationships and that every girl would find her Prince Charming and every boy would be luckily find his the only One Princess!
However, Divorce Statistics for 2019-2019 proves that almost 50% of marriages end with divorce or separation. Means, that theory about "happily ever after" doesn't work any longer. And this makes the other statistics grow so quickly: the rate of divorced people swiftly raised up on dating services all around the world. And these are great news for those who were thinking that Divorce is the end of dating and happy life. Many people, who is going through this tuff period in their life, are getting low batteries, lack of trust about relationships, no wish to move forward at all.
» Read more..