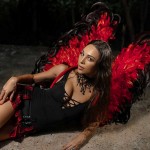 This is Halloween, this is Halloween! Pumpkins scream in the dark of night!👻
On this amazing holiday, it's time to have a lot of fun! You don't need a love potion to admit your love, cause we have amazing magical ideas on how to make Halloween the best day of the year!
A 20% discount on the best services on Step2Love! » Read more..