Tag Archive for hot russian brides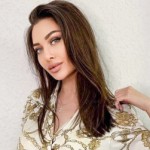 How to build serious relations with a lady? Love at the first sight can happen to anyone but it is more popular and real in romantic movies. For building long-lasting and deep relationships it is necessary to communicate honestly and openly, find a compromise and be ready to develop together. If your couple has had difficulties in the past, you should evaluate your view of the relationship and take the appropriate steps to make changes.
And how to build such relations with a Slavic woman? » Read more..