Archive for 31 October, 2014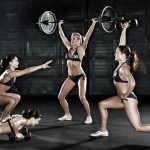 It is an extreme system of general physical training, based on alternating, sometimes randomly, basic movements of different sports performed at high intensity.The CrossFit program is designed for universal scalability making it the perfect application for any committed individual regardless of experience. Coaches and experts have used their same routines for elderly individuals with heart disease and cage fighters one month out from televised bouts.
» Read more..
Comments Off on Do you know what Crossfit is?