Tag Archive for Russian women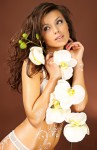 Olga
Ukraine, Vinnitsa
Age: 19 years old
Star sign: Aquarius
Photo Album: 7 photo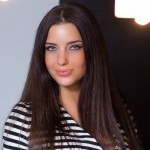 Oksana
Ukraine, Nikolaev
Age: 25 years old
Star sign: Libra
Photo Album: 8 photo
1) Why have you decided to search for love online?
I think as many women here in Ukraine. After my heart was broken it's hard to believe in love. Hope to find my soul mate is still living in my soul and my heart is asking for love! So I decided to take this chance and find my special man, who will open love for me one more time. And this site is giving me more possibilities for that. » Read more..
Comments Off on Special Lady this Week
blonde, customer service, date russian women, dating advice, dating russian, email hot russian bride, hot russian brides, hot russian women, online dating tips, Russian women, women dating
If you're new to online or international dating, you might wonder why some sites are dedicated to Russian girls. The number one reason is the girls are unlikely to find a husband at home.
Russian women long for love, marriage and a family as much as women in other countries do.