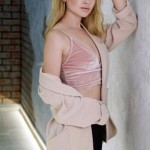 We say that all roads go to Kyiv. Why so? Kyiv is the heart of Ukraine and its capital! The city never sleeps! Just like NYC, Tokyo, Sydney, Las Vegas, Paris, London or Malibu! Huge, active, vibrating, energetic, beautiful and certainly, city of the most beautiful and special ladies of Ukraine!
Obviously, that Kyiv become not just mecca for the tourists who wish to fall in love with Ukraine, but also for those who want to fall in love with Ukrainian beautiful women!
Here, walking down the streets you can meet the sexiest singles who seem like walked off the fashion magazines' pages or Hollywood movies! But nope, they are real and average people! They seek love, want to date, wish to start serious relationships and of course, join dating sites! Many singles from Kyiv are easy to be found on the Step2love.com. – premier dating site which connects hearts of singles all around the world! Top dating which is provided by Step2love gives a chance to its customers to meet their love really!
So, what do you need to know about Kyiv women? Why are they so special? What differentiates them from Odesa, Lviv or Kharkiv ladies? How does it feel to DATE a KYIV woman?
» Read more..