Archive for Russian Wife's Diary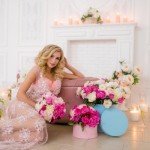 MARCH 8TH is International Women's Day and on this day in a lot of East European countries it is the national holiday! On this day men congratulate women they love! This day is also seen as an equivalent of Mother's Day, where mothers and grandmothers receive some presents.
» Read more..
Comments Off on Gifts for International Women's Day!
blonde, customer service, date russian women, hot russian brides, International dating, russian brides, russian girl, russian girls, russian wife, Russian women, Special Lady, Special Lady this Week, ukrainian bride, ukrainian brides, ukrainian girl, ukrainian woman, ukrainian women, women dating, Women in Ukraine