Archive for Holidays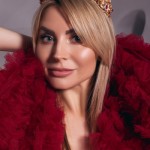 Throughout human history, traditional gender roles have often defined and limited women's activities and opportunities, the women were put on secondary roles and were not seen as something more than a housekeeper.
As time passes by, women gain a better recognition all over the world. Without women there would not be humanity, there would be more difficulties and the world would just not be the same!
» Read more..
Comments Off on Women's Appreciation Day!
blonde, date russian women, dating russian, hot russian brides, International dating, online dating tips, russian brides, russian girl, russian wife, Russian women, Special Lady, special lady russian girls, Special Lady this Week, Ukrainian ladies, ukrainian women, women dating, Women in Ukraine