There are not very many historical sights in Kremenchug. But in Kremenchug it is possible to take many pictures with cheerful monuments and fascinating panoramas.
1. Bridge across the Dnipro river
For Kremenchuk this is the same visiting card as the Eiffel Tower for Paris or Big Ben for London. The bridge is on all the paintings devoted to the city, on all posters and book covers. From here you can see beautiful views of the river, city beach, green islands. Particularly impressive are the landscapes at sunset. Well, a bit of extreme in addition: when on the bridge are going trains or trucks, you feel that it just "walks" under your feet. This attraction will be 70 years old soon.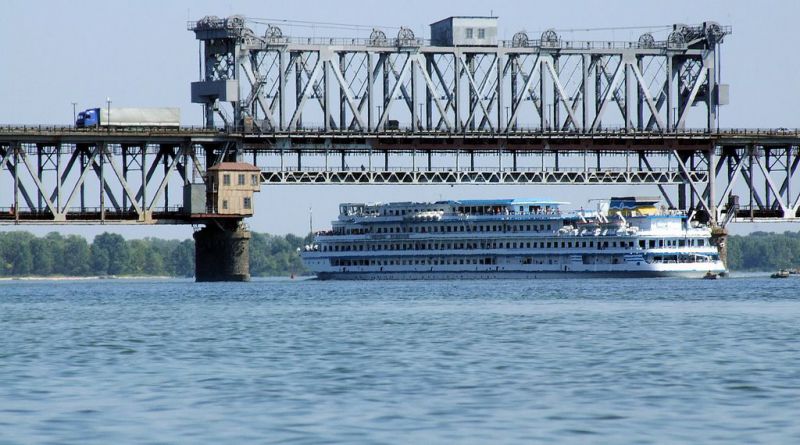 2. The quay of Kremenchuk
One of the most popular places among the townspeople. On holidays sometimes you will not find a place to sit on the parapet. From the quay you can see the breathtaking panorama of the Dnipro river and neighboring islands. The most romantic island, frozen in the middle of the water, wears the elegant name "Fantasy". In Soviet times it was equipped with beaches, but now it is always deserted.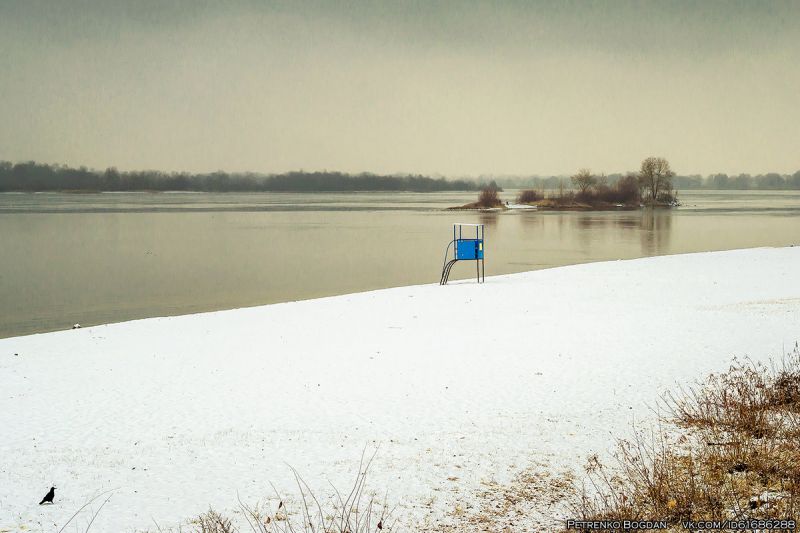 3. Monument to the pike
"Sailing pike from Kremenchuk" – the name of the song from the collection of Taras Shevchenko, and people of Kremenchuk decided to perpetuate pike in bronze. And so, on the quay, there is a monument to the pike. Now everyone wants to "hold it", at least in the photo. And the newlyweds put her fingers right in the mouth: it is believed that then their marriage will be happy.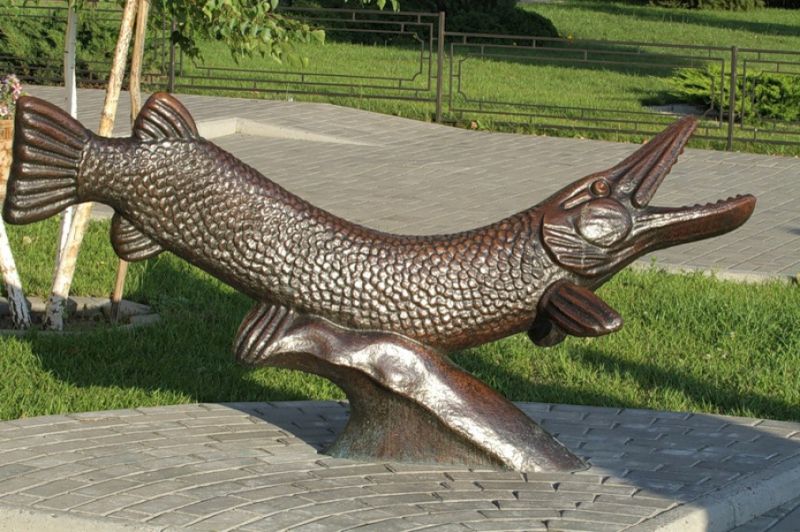 4. Island of the Lovers
The city park of Kremenchuk has recently acquired a charming island, to which the arch bridge leads. Often in a gazebo, towering in the middle of the lake, arrange a photo session. Romantics is added by black and white swans gracefully gliding over the watery surface. Even ducks live in the park. So, when you come here, grab bread to feed the birds and get to know them better.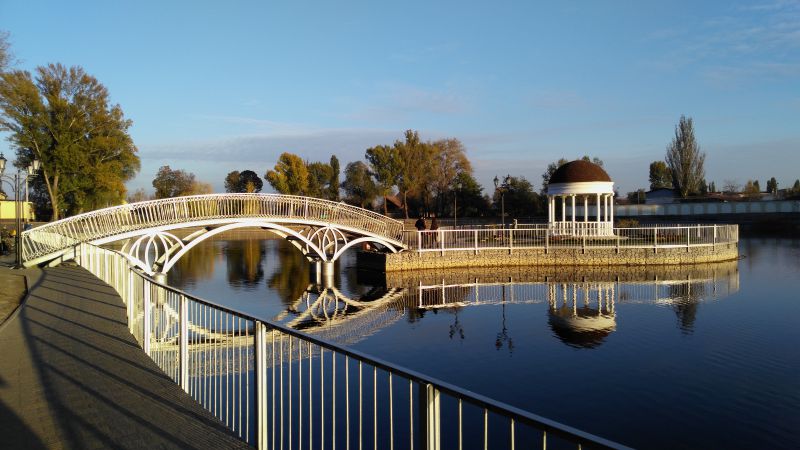 5. Light-Musical Fountain
The most well-groomed corner in the city – the square named by Babaeva. In summer, it is a wonderful place with flawless lawns, elegant benches and lanterns, stylized in the old days. The main decoration – light and music fountain. In the evening it is always crowded: many people come to look at the dance of multi-colored jets.