1. Light-Musical Fountain in Cherkassy
Today the light-musical fountain in the center of Cherkassy is one of the most cozy and memorable places in the city. There sounds nice classical music, and the fountain shimmers with all the colors of the rainbow. A beautiful relaxing picture, it is very difficult to tear your eyes away from it! Light-musical fountain brings practical benefit: coins, which are thrown into the water by spectators, are collected by employees of a special utility company serving the fountain. Already managed to gather money for several accordions for the local music school.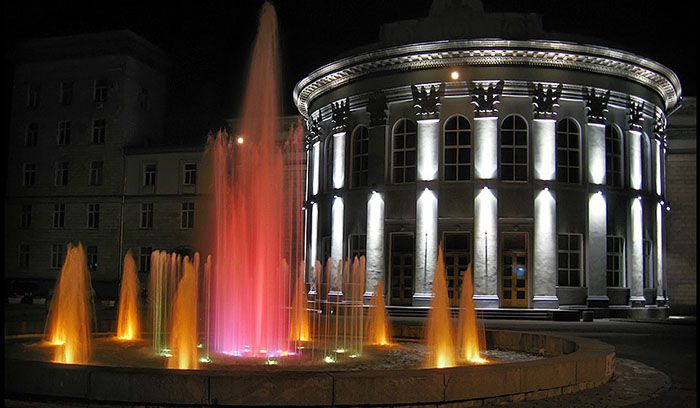 2. Quay and pier of the river port
In all the cities where the majestic Dnipro river flows, it does not take long to think about where to go on a romantic walk. Of course, on the quay and at the pier of the river port! The Dnipro river is beautiful in calm and windy weather when the waves rustle and boom about the parapet. You can stand at the dock and watch the boats, admire the pleasure craft, which, albeit not so often, but go to the port. And you can take a walk on a boat.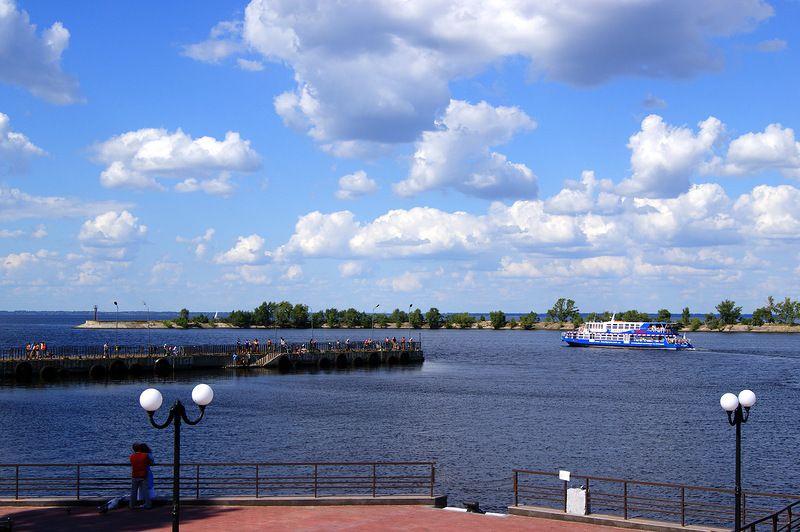 3. St. Michael's Cathedral
It is impossible to pass by and not look into one of the Orthodox churches of Cherkassy – St. Michael's Cathedral. It is built in our time, and now the 78-meter temple is considered the highest in Ukraine. Its dimensions are impressive: length 58 meters, width 53. According to the builders of the cathedral, they succeeded, according to all the canons of church architecture, to make the temple higher than the Sophia of Kiev, and in all it can accommodate up to 12 thousand parishioners.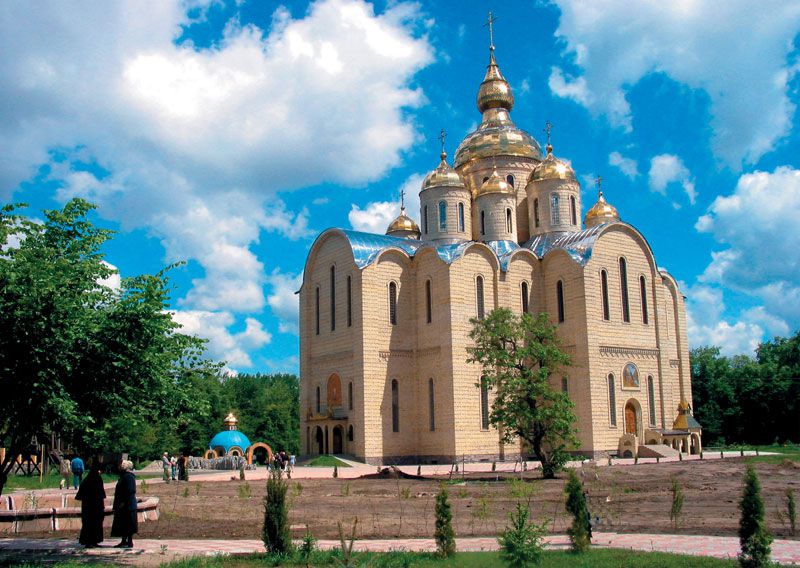 4. Monument to the alcohol machine
It turns out that even an alcohol machine can be immortalized in the monument! And then it will weigh 400 kilograms at a height of about 2 meters. The creation of the sculptor Nikolai Petrenko, worth to see it. The main figure in the composition is a mustachioed Ukrainian with a mug. Nearby there is a cat sculpture, emphasizing the family way of life. Behind them is the apparatus itself. But the sculptor could not establish his creation in the city – the local authorities did not allow it. Even the inscription "Drink, but do not get drunk" on the sculpture didn't help and the officials considered that the monument stimulates drunkenness. This dispute is not over, and therefore the monument is not on the street, but in the building of the restaurant "Rosava". Here it plays the role of a fountain, and vodka is used instead of water.