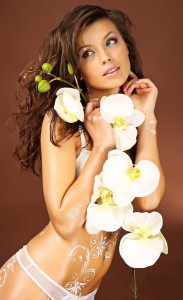 Olga
Ukraine, Vinnitsa
Age: 19 years old
Star sign: Aquarius
Photo Album: 7 photo

1. Why have you decided to search for love online?
I think that it is a great opportunity to find love. Even if it's other part of the world. Men abroad are more mature and they know how to make the most beautiful women in the world happy! It is not important what country my man will be from, more important what we will feel to each other. Besides I believe that it is possible to fall in love from the first sight or first word!
2. What is the first thing you notice when getting acquainted online?
Of course the fist sight can't be absolutely truth, so the first thing is a few first words from man! After that I notice how person refer to a woman, how kind he is. And from step to step I see many other things important for any woman. Outer beauty can't show anything, so I try to see how beautiful he is in his inner world.
3. Do you think that man should be a leader in relations? If yes, what does it mean for you?
Man should be a leader, yes! This is absolutely truth! It means that in his hands I will feel that I am just a weak woman, he should make important decisions by himself like any strong man. I am absolutely sure that I will be happy just with that man who is ready to be everything for me: husband, friend and leader in our relationships.
4. How do you think what is the quickest way to man's heart?
It will be too easy to tell that it is our ukrainian borsch))) Anyway I am good in cooking)) I think that there is no quickest way! Any serious relationships need time and work, sometimes very hard work. More important to feel that you need this person in your life from the first steps. If you feel this, both of you overcome any troubles.
5. What family values do you treasure?
I am a family-oriented person, so I think that strong family can be happy just when they have kids. Woman should be a hostess at first and take care about her family. She should smooth out conflicts. But for doing all that she should have a man, strong person who will support her.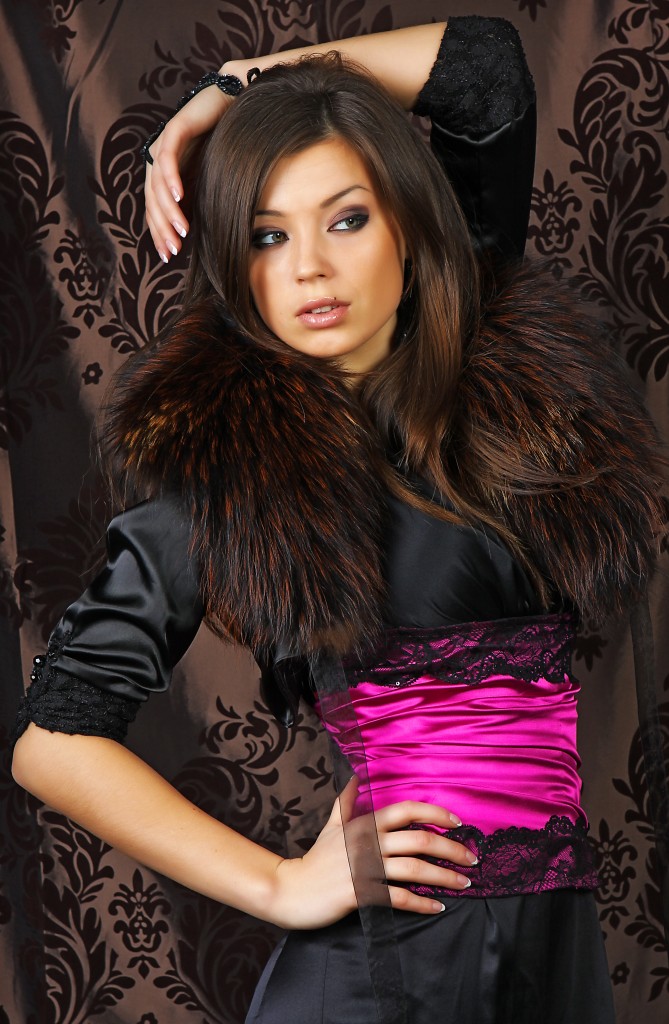 6. What makes you happy?
A lot of chocolate)) I can say that I am happy person. I feel myself this way because my close friends and relatives are happy and healthy, people who mean everything for me. For being absolutely happy I need love and that's why I am here. Without this huge feeling nobody can be happy for 100%. So I can say with confidence that my man will make me happy))
7. What is your dream vacation?
I would like to see all the world but for vacation I prefer tropical countries. I dream to visit Bahamas, lay on the beach and feel sun rays on my body. Bath in the ocean (but being sure that there is no sharks:) and feel salt water on my lips. I am sure in such place any vacation will be unforgettable.
8. What is your idea of a romantic evening?
I think that any evening will be romantic if it was prepared by a man:) But telling the truth, for me romantic evening means much more then just candles and wine. I would like to prepare it by myself with all my love and of course just His favorite dishes. We will be in some country house. We will enjoy silence and each other listening romantic music and look at the fire in the fireplace…I will fall asleep on his hand..
9. Which is the most dangerous thing you have ever done?
Prepared Chinese food:)) It was not good experience because at the end of this operation I had a lot of smoke in my kitchen and a few fired cookwares.
10. What are your goals for 2013?
I am sure that this year I will find my love. The most important is to stay positive and feel that you are happy! And the biggest dream for this year is to visit Paris:)