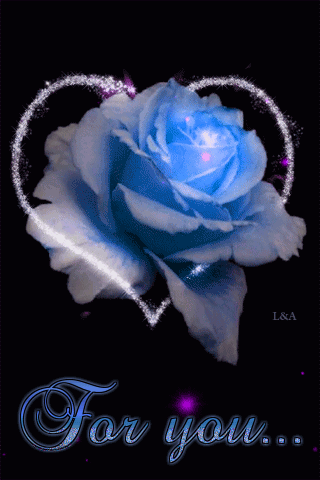 It's time for you to make serious decisions that worried you for a long time. If you don't do it now, you will never do! Life-changing meeting can happen that will completely change your life. You are nervous, but if you thoroughly work out everything, you will get the result you wanted long ago.

Aries: March 21 – April 20
Aries is completely in a fog. From the one side, you want to have a meeting with the one very close for you person, but from the other side, you doubt about your attraction and have complexes that usually are not attached to Aries.
Put yourself in order, go to the gym, buy new clothes and then you will remember this dating for long. Aries is emotional, that is why many women consider you attractive. Be a man and you will do everything!
Taurus: April 21 – May 20
Taurus is looking for new acquaintances, you want to vary your life. You can show your initiative first and you are not so shy as always. On Tuesday make up your mind to positive emotions and there is a chance for changes.
If you are married, surprise your wife that she will see you in a different light. Don't worry and experiment!. Taurus is more dynamic as usual.
Gemini: May 21 – June 21
Gemini plays often a double game and doesn't have a fear to be disrobed. But now you are not always circumspect, make mistakes, and it is easy to take the wraps off. On Wednesday it is better not to have meetings with women, they can even offend you somehow.
Though, on Friday Gemini has many events, you are in the high light and later you will remember funny situation for long.
Cancer: June 22 – July 22
Cancer, you need to feel soft hand near you, support, among other things, care. You have a lack confidence in yourself, in your future, something is worried you, perhaps, some troubles at work.
Cancer is very tender, caring and that is how you attract the attention of other women. On Saturday there can be some bright event and all weekend you will have positive emotions.

Leo: July 23 – August 23
Leos get used to admiration and always achieve what they want. At the moment you can manipulate people's feelings and don't feel qualms of conscience at all!
Get a handle on your admirer, choose the one that you like the most, but it is not worth to brush off another one, otherwise she simply can go back on you forever. Leo understands not everything too what is the main goal in your life.
Virgo: August 24 – September 23
Virgo is engaged in looking for minuses of all women around. You are very choosy, but at the same time, you are involved in some important business. You need a partner for a significant period, that's why it is so important who will matchmore.
The main critic for Virgo is stability, so, first and foremost, get to know about finances and position in society. With some little drawbacks you can just come to terms.
Libra: September 24 – October 23
Libra finally feels the freedom and is very glad that can live in your own way, standing on own legs. It instigates you on adventures, and you are ready to spend all evenings in a noisy company and have a lot of fleeting friends.
You are completely relaxed and are not afraid of any consequences! To what it will lead, Sunday will show, so, just enjoy your life now!
Scorpio: October 24 – November 22
Scorpio can feel some disappointment because of the last relationships and has serious intentions. You are full of jealousy, but it is your main life motivation.
Scorpio is not afraid of heart-to-heart talk no matter what consequences it will have. Moreover, you have fallback for your romantic dinner and you date up on weekend.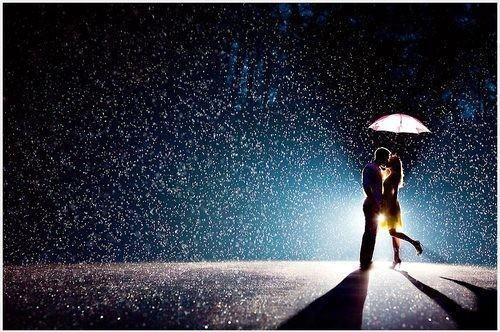 Sagittarius: November 23 – December 21
Sagittarius needs to understand that nothing is secret, that shall not be made manifest, and your behaviour will be uncovered right on this week. You are going to have to answer questions that will make your beloved.
Sagittarius can tell the lie and even doesn't feel pangs of conscience. It looks like you don't value what you already have and strive to end this tiresome for you relationship as soon as possible.
Capricorn: December 22 – January 20
Capricorn has quite calm week, you have a little contact with people around and self-centred. Only on Friday Capricorn express an intention to restore relations with somebody, but take into account that everything can be failed.
That is why you need to agree in advance with your friend about the participation in his party and you absolutely will meet woman of worth.
Aquarius: January 20 – February 19
It is not easy for Aquarius to get onto the feelings. You don't understand how some calls and letter writing can lead to something bigger, there isn't such reality and you need a simple date. Many things depend not on you, but to take initiative you don't want.
It looks like that the whole week you are distracted with doubts and the best way out is to think about another beloved, you have someone in sights! It can a person from your work.
Pisces: February 20 – March 20
Pisces wants to get some result from the relationships that can last few months. A lot of things were promised, but didn't fullfit. Join vacation is open to question and if nothing is clear now, it is not worth to hope that it will be better in the future.
Start the conversation first, don't be afraid to lose, it will be great even for you! Don't waste your time!