Sasha
Ukraine, Mariupol
Age: 23 years old
Star sign: Capricorn
Photo Album: 8 photo
1. Why have you decided to search for love online?
You know, I just do not want to say bad about Ukrainian men. I really want to find my love partner from another country that's why I am here. I want to find a man who knows how to treat his lady with love and respect. Why online? Because when you are talking through internet you begin to feel the soul and heart of the person, through letters and chat you can talk with people from different countries and get to know more about their life, culture andtraditions.
2. What is the first thing you notice when getting acquainted online?
Men from foreign countries are real gentlemen, they are very polite, attentive and caring. They are also sincere in their search of true and strong love !!!!!
3. Do you think that man should be a leader in relations? If yes, what does it mean for you?
Yes, I believe that the man should be the leader in the relations! He should make decisions, solve problems, cope with difficulties, also take care of his woman. He should love her, protect, so that she could feel herself like at astone wall…
4. How do you think what is the quickest way to man's heart?
Mystery… Mystery in woman is very enthra for man, because he is so anxious to solve it, to prove to himself that he can do that! He can guess it!
Lady with mystery will never be a read book for man.
5. What family values do you treasure?
Family values to me include love, care, understanding, patience, loyalty, respect, mutual support, honesty, sincerity and trust. Spouses should share happiness and sorrow together, make decisions together, set goals. To be hand by hand no matter what..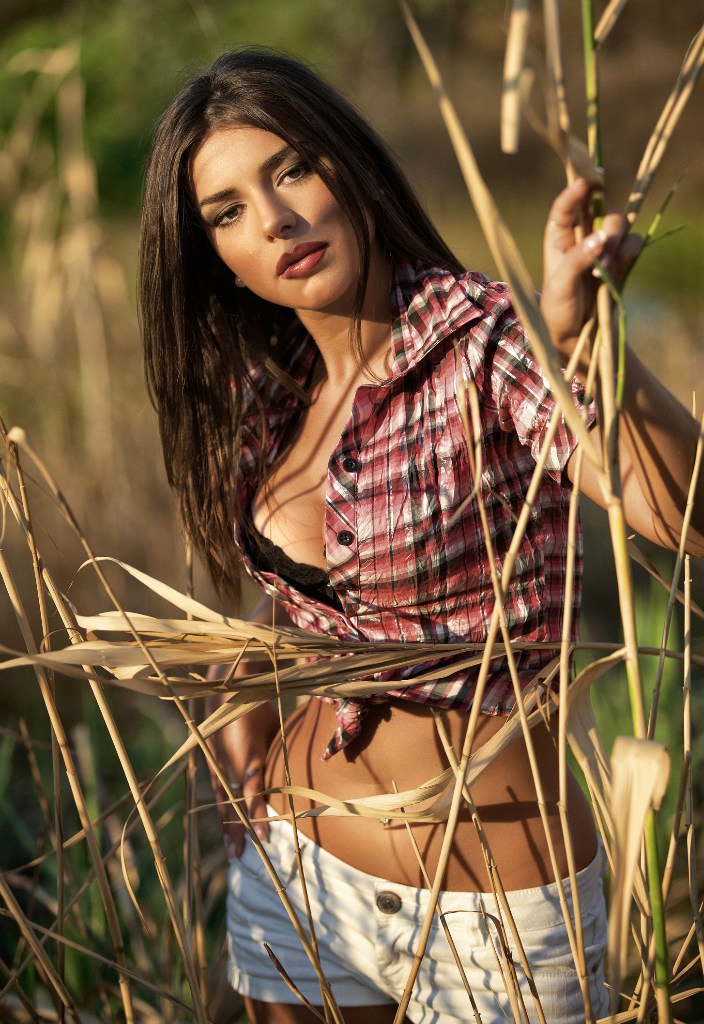 6. What makes you happy?
What makes me happy ? … That's what I aspire to … Produce the desired! Happiness it is to give benefi to someone and see happy face in turn… Happiness is my family, I love my family and relatives very much! Happiness is a child's first steps, first words, first laugh … Happiness is to be with beloved and the only man, to feel small and fragile in his arms…
7. What is your dream vacation?
I dream to be with my beloved man on such an exotic island as Bali …. it will be a paradise, to relax our mind and body and to be one and the same with nature. To enjoy spectacular sunsets, to feel powerful and mighty Indian Ocean ….
8. What is your idea of a romantic evening?
I imagine the most perfect evening in a kind of castle in the great hall, near the fireplace where the fire is burningflamingly …. We drink red wine ….Around us is a sailing romance… Near our room is a huge balcony… We go thereand look at the starry night sky and the moon …and we kiss….
9. Which is the most dangerous thing you have ever done?
The most dangerous thing I've ever done for fun was "Paragliding". I'm scared of heights. …so for me it was the worst moment of my life and it remains in my memory as an unforgettable adventure


10. What are your goals for 2013?
First of all I want to find my love, the one and only! To create a strong and happy family. That's the main for me!