It is better to think more than doing what you do. Fire signs can provoke women by their behavior. Water signs don't have enough stamina, and you are telling the things you should be kept silence about. Air signs are relaxed, and don't think about the consequences of communication. Earth signs want stability, but it's unlikely that you manage to find it.

Aries: March 21 – April 20
Aries, you are inclined again to make impulsive acts! It is better to be restrained and wait a bit, then the result may appear by itself. Spend Tuesday thinking about the prospects, cancel the dates.
But Friday is suitable for romantic dates, and you will feel yourself like a king. Mood improves for a long time.
Taurus: April 21 – May 20
Taurus is inclined to revise their promises that you made not so long ago. It seemed to you that you tend to serious relations, but in fact, you don't want to abridge your freedom at all!
On Thursday, you can offend a person who doesn't deserve it at all. Spend a weekend on the dating site, there may be fun offers.
Gemini: May 21 – June 21
Gemini negatively takes any questions that your partner can put you. You are not ready to answer honestly and have to dodge and come round. There is a certain lack of understanding in a relationship, and it annoys you.
On weekends, you try to distract yourself, but the phone will surprise you with an unexpected call!
Cancer: June 22 – July 22
Cancers can look for some problems for themselves, and if you are doing well in a relationship, then it is better not to look back or into the future, but to live for today. The best days for meetings are Wednesday and Tuesday. You are open to dialogue, and you can listen, but nothing goes without complaints!
You can get a small gift on Sunday, and the Cancers are ready to forgive the mistakes of women.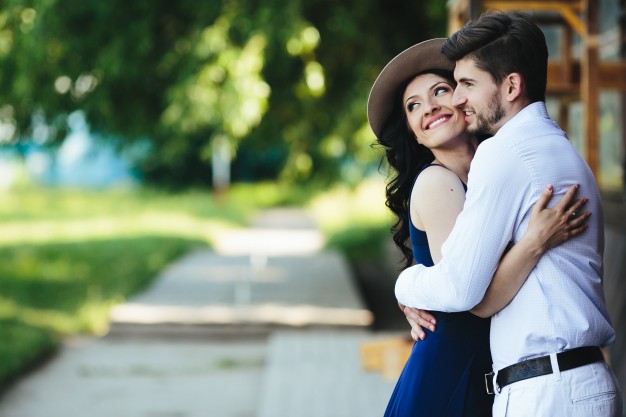 Leo: July 23 – August 23
Leo defends the rights, and is ready to show aggression, but you still will not achieve the result. Don't insist on marriage, legalization of relations first of all!
Tuesday is the most difficult day of the week. But many Leos are ready for new meetings, and you will spend the weekend in a pleasant society, a woman can intrigue you with something.
Virgo: August 24 – September 23
Virgo has enough of the monotony of everyday life and the expectation of joyful events. They have not been happening for a long time, it means that there is a period when something urgently needs to be changed.
This week makes Virgo more relaxed and naughty, you are ready to offer a relationship first, which should be done on Friday or Saturday. Don't be afraid to part with the past!
Libra: September 24 – October 23
Libra is looking for adventures, and you will definitely meet them if you are not sitting at home in the evenings! You have a friend, who has an extensive circle of acquaintances, ask him for help.
You will meet an energetic person, but she may not be free, so check this fact right away. Libra is romantic, but different with its pragmatism.
Scorpio: October 24 – November 22
Scorpio is overwhelmed with passion, it literally boils in your blood. You want changes, attention of strangers, you are tired of your previous relationships. On Wednesday, there might be a break up, about which you will not regret.
Scorpio is in a wonderful foreboding of changes, and they may come at the end of the week. You should show the activity first.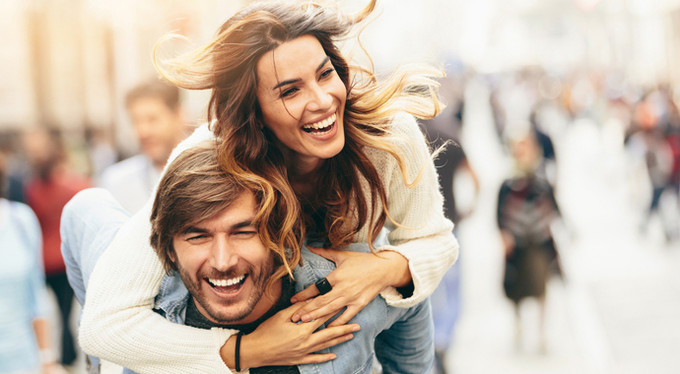 Sagittarius: November 23 – December 21
Sagittarius watches calmly and even indifferently at many things. Apparently, there was a disappointment in some person, and now she just became uninteresting to you.
You are busy with work and not dreaming of love, you need a break from your strong feelings! But the weekend may surprise you with an unusual meeting, and the mood will change.
Capricorn: December 22 – January 20
Capricorn, the tendency to forgive mistakes leads to the fact that you give women the opportunity just to use you. Show a sense of pride that normally propers to you.
On Wednesday, don't let yourself be offended, and even if you really want to get attention, it is better to refuse the meetings. But the weekend is dynamic, and you do not stay at home!
Aquarius: January 20 – February 19
Aquarius can be very lucky, and you will meet a person who will amaze you with how much she fits your ideal. Now set a goal how to conquer her.
Don't insist on dating, let everything happen by itself, be more mysterious. This will lead to the fact that you will have a permanent partner.
Pisces: February 20 – March 20
Pisces is indignant, you are faced with deception. And it happened completely unexpectedly, you could overhear a conversation that you should not have heard.
Pisces can make a rush decision without asking for details. And then you will not regret it, you should not forgive betrayal, you immediately have to move on to new meetings and acquaintances.