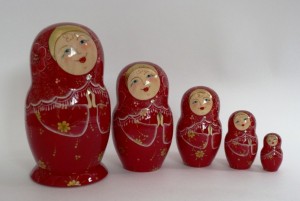 Some information about the symbol of Russian brides
Have you ever heard about Matryoshka doll, one of the symbols of Russia and Russian folk art? The unusual painted wooden dolls appeared not in ancient times as many people think, but in the late XIX century, a period of rapid economic and cultural development. The author of the first sketchers of Matryoshka, S.V.Malyutin(1859-1937) was one of the active founders and promoters of "Russian style", a movement for the revival and development of Russian traditions.
The first sketchers of Matryoshka were inspired by Japanese toys made on the island of Honshu. S.V.Malyutin had the Japanese statuette of sage Fukurumu, the good-natured bald old man, which had couple of statuettes inside. By the way, Japanese experts claim that the first toy was made by a Russian monk on the island of Honshu.
The first Russian Matruoshka was a wooden doll, representing a chubby peasant girl in the embroidered shirt, sarafan (Russian national dress) and apron, holding a black rooster. It was carved from sketches of S.V.Malutin by the best toymaster B. Zvezdochkin in Sergiev Posad. Even now the principles of making Matryoshka dolls are unchanged, retaining all the tricks of Russian masters. As a rule, linden and birch are the traditional materials for dolls.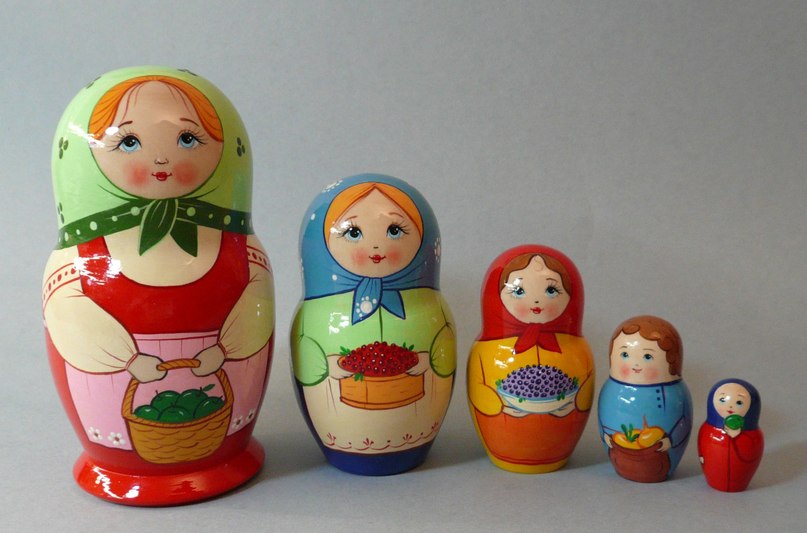 Making Matryoshka dolls is a hard work and requires a lot of patience and skills. Many craftsmen-turners even learn to make them blindly. Masters start to work with the smallest Matryoshka and the each subsequent doll becomes bigger and bigger. The smallest Matryoshka may have the size of a grain! The most "capacious" doll was made in Semenov and consists of 72 dolls!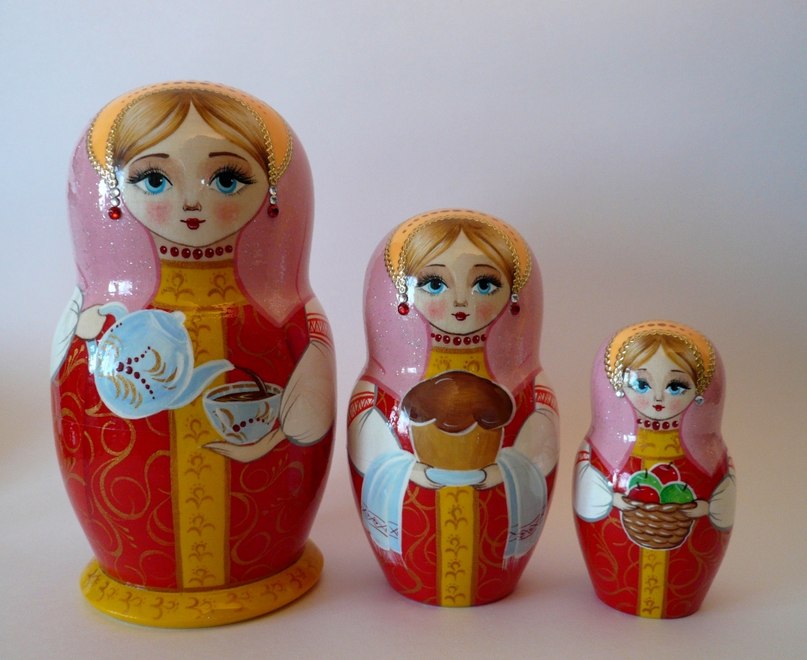 Russian wooden doll was called Matryoshka not by chance. In pre- revolutionary Russia Matryona (Matriosha) was one of the most popular female name. It should be noted that it's derived from the Latin root «mater», meaning mother and being used in a lot of languages. This name was associated with healthy and generous Russian woman, caring mother of the big family. Nowadays Matryoshka, a doll with a large doll family, is a symbol of motherhood, fertility and hospitality. Matryoshka also symbolizes beauty and good nature of Russian brides!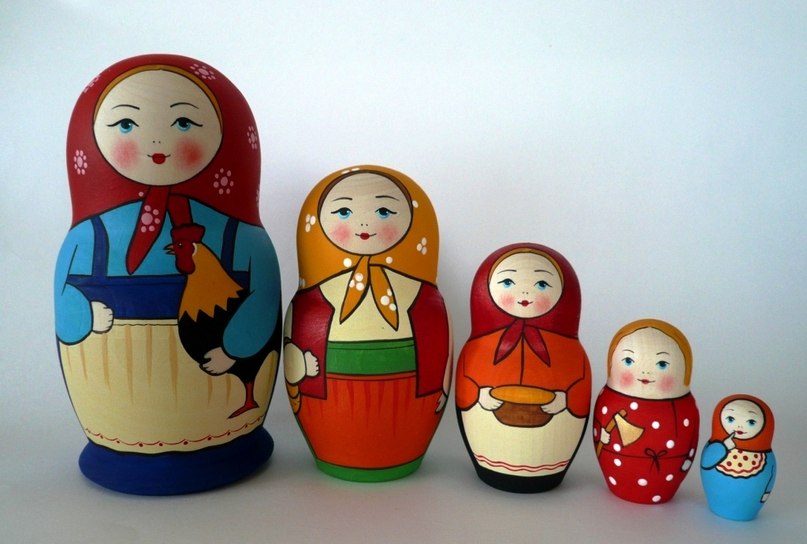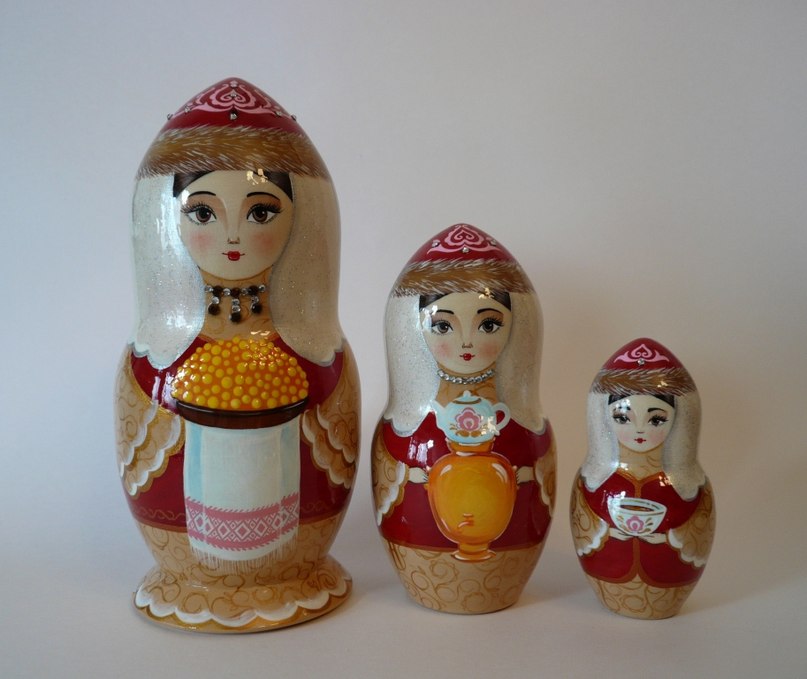 Nowadays there are several centers where Matryoshka dolls are made and painted: Sergiev Posad near Moscow, Semenov, villages Krutets and Polkhovsky Maidan, some towns in Ukraine and Belarus. A lot of artists make the author's dolls all over the world.
Today everywhere in Ukraine and Russia you may find a lot of unusual Matryoshka dolls that portray famous politicians, musicians and presidents. But every time when we hear Matrhyoshka we imagine the funny and pretty Russian girl in a folk costume!
Matryoshka doll is one of the best souvenirs from Ukraine or Russia, so while visiting your Russian bride don't forget to buy funny Matryoshka dolls for your friends and colleagues. Or you may even order a doll with your face!