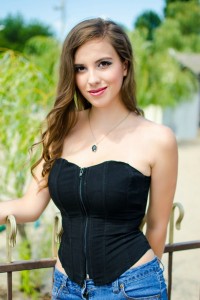 Healthy relations are for making us happier. This is a proven fact but of course no one is happy all the time. Perhaps, there are some habits that the happiest of couples do have, and it's never too late to adopt them in your own relationship.
Romantic goals could be very different from couple to couple.
Some lovers like to spend time just at home and enjoy the cozy atmosphere of sharing dinners and talks.
Some – prefer adventures, travels and exploring the world. Huge percentage of couples love to attend music festivals and concerts around the world.
Sometimes, it's even turns to the hobby "for two" when you both follow the calendar of your favorite bands and buy tickets to enjoy live perform, dance together and get some pretty good vibes and sweat. And yes, this is one of those habits which happy couples cultivate.
Premier dating site Step2love.com loves to share your online dating experiences and help you with arranging the offline dates in Ukraine and Russia. Summertime, however, is just perfect time not just to travel to these countries to meet your fiancé in real life but also, to plan some cultural event!
And if you are of those who likes to get some new experiences as a couple and don't mind dancing a little, we are highly recommend you visiting Ukraine this June! Lots of music festivals and concerts will be hold in different cities of Ukraine, so you will have a chance to enjoy tripping to the fullest.
If "sex" excites you, then probably you will be glad to know that American ambient-pop group Cigarettes After Sex comes to Ukraine in few days. Musicians will perform in Kiev on June 14, 2019. The concert will take place at "Atlas" and its going to be your romantic reason to visit Ukraine this June!
This is the second concert of the band in Ukraine, last time they presented their debut full-length album, now you will have a chance to hear such singles as well: "Crush", "Sesame Syrup" and "Neon Moon", which came out in 2018. Dancing with your lady listening to their "Affection" and "Keep on loving you" – will bring new romantic memories for you two.
The vogue of Cigarettes After Sex is increasing day by day. Pleasant, slow melodies of their songs take on sure lines in the charts of Britain, Germany, France, Belgium, Denmark. The atmosphere of the sound complements the lively band, which are held in the aesthetics of minimalism: darkness, concert "smoke", sometimes black and white films on the back. This creates an atmosphere where you two would be lost and found in a good way.
Cigarettes After Sex – an ambient pop, originally guys are from Texas. Their music appeared as a casual experiment, and now accompanies the fashion shows Calvin Klein, sounds in the cinema and collects full halls of grateful public in Europe, Asia and the United States.
So, if your trip to your woman from Ukraine takes place in June – be sure to use your chance and get the tickets for this definitely "sexy" event. Or just let our managers know about your arrival and wish to visit this concert – we will arrange everything gladly!
Slavic women love to go out and have fun with their men, also it will be your perfect way to see how feminine she can move when she is happily dancing. Hold her hand, hug her tight and get your portion of romantic adventure with premier dating site Step2love.com! Join our site for free and start your happy relations today! Ukraine is awaiting you with summer, love and romance!