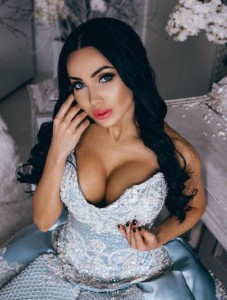 Dating in the era of digital is amazing experience which can easy your life and make it brighter in so many ways!
This is the main reason why dating-online apps and sites become more and more popular day after day! All this pocket technology speeds up the communication but also has also completely shaken up the rules of dating and relationships. You could sit in USA, Germany or Canada at your office or at home and text to your crush who lives in Ukraine or Australia, France or Netherlands… World becomes closer and you don't know how to act correctly with all this easiness of building relations.

Premier dating site Step2love is proudly suggesting you try one of the most popular services – chat! With help of installed video connection, emojis and online translation – this service can become your must have!
We know well that one of the goals of dating is to figure out the other person's communication style and find a way to compliment this with your own. And chatting is what helps you to figure out that! Fast, easy, clear, with romantic atmosphere you two could create being in the different spots of the world.
But how much texting per day is OK? How do to not scare away your woman with too much persistence or, what happens quite often too – how to show her enough of attention and not seem like a cold hearted?
It's important to read your partner. Notice the way they respond (or don't respond to you), learn to understand their texting shorthand and talk about their preferred modes of communication. However, not the best plan is to text only average phrases such as: "how are you?", "what are you doing now?", "why didn't you write me back, I saw you online?" etc.
Texting is a powerful tool for building connection between you two. It could lead to true chemistry and so every "date" you set on chat should be accepted as one more step to getting know each other. Questions like: "what do you prefer to have for breakfast and do you like it to be cooked for you?", "how often do you like to do sports during week?", "how does your mother feel after that bad salad the other day?" – will help much and show that you really do care about your lady! You two can text each other as often as you want.
The rule is only one: this amount of texting should be comfortable for both of you.
Note these things for making your texting and chatting on Step2love easier and more pleasant:
• Time difference (sure, you can live in different time zones and you should admit that)
• Her schedule (you might be surprised but single women in Ukraine and Russia don't sit at home whole day waiting texts. Basically, everyone has a job, hobbies, plans and stuffs to do – check her busy list and set perfect time in advance)
• Weather (she might lose wi-fi connection if her city is attacking with snow or rain. Be patient. Things happen)
• Mood (yes, women sometimes could be not into mood for talk. Just like men. Again, be attentive and if she suggests skipping the date or set it for a later time – try to understand and respect that. You two will win from chatting in a better condition. Agree?)
• No chat while drive!!!! (Ok we don't need to explain you that, right? You two should support each other in a wish to lead safer lifestyle. And safe drive is also on this list)
When you start your communication, just while this exploration phase, it's a good idea to err on the side of conservatism while you figure out each other's preferences. Communication can be easily misinterpreted in the dating world and digital communication has made this even more prevalent. But, again, digital world opens huge perspective for you if you are ready to open your heart, use the best dating sites (such as Step2love.com) and communicate in win-win style with your future partner.
Make the digital world work for you – create your profile online right now and check your texting skills with our chat tools. Trust, you gonna love it!