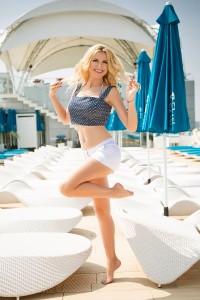 In fast and very changeable world of digital its highly important not just to follow the trends but also, to be flexible to a new consumers' needs. We love receiving feedback from our clients and we work hard every day to make our services better and faster. Dating site is not just about finding a right pair but also about finding it in the most convenient way!
Hearing your wishes and needs Step2love add some fresh breath to few options which you may love and which we are glad to share with you now!

• We become more adaptive!
Means our design now works on every type of gadgets what makes our costumers feel less stress about using our site. Whether you are on phone or using your laptop – you are always online, always ready to send mail to a single you like or to use video chat with two ways video. Impressive!
• Bigger images!
For better and easier search now, you have bigger photos of single ladies who are online now or those whom you may find through our private galleries. Bigger images make your eyes more relaxed and you can enjoy Slavic beauty through the screen. It makes viewing of Ukrainian and Russian beauties simpler! Magic!
• Happy stories of successful dating!
We used to have such stories always but now we decide to put them right on the first page because we are too proud with our results to stay humble and silent. Love is ready to be spread around and love has really no boundaries. We want to show you this by sharing some of the happy moments from our couples. Love is!
• Services you like – are on the panel!
Each time when you try to find one of the most helpful services on dating site it could become a long story. But now all of them are collected in certain place (panel) and you can easily find them by visible icons. Also, we are gladly reminding you that you can easily leave your message to our team, use one of our social media to connect or just reach us by mail. We are always open and always ready to provide the excellent service to our costumers
Design is modern, colorful but not too bright. Everything is for you to have total relax, enjoy being inside of online dating world and find a woman you really deserve.
World changes fast and we want to change with it for you! Now, words about only few steps to your love – get a new meaning! We really guarantee you that search of your soulmate with our help will be the best step you ever made!
Step2love.com – is your digital helper in the romance space!
Step it now!