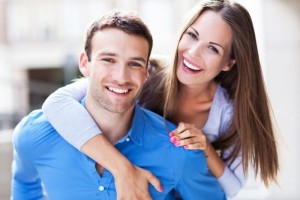 Dating online is never the destination. Its only way to get where you really want to get. Gladly, we live in the age of technologies what makes communication easier. Now diversity of online dating sources is not a fantastic anymore. Its average thing and choosing one or few of the sites or apps could double your chances to meet love at the Internet world.
Of course, being a Premier Dating Service Step2love.com always happy to give some tips about online dating but also, about real meetings after online dating is done and you are ready to do the next step!
Step2love.com has few recommendations related to the first and the next meeting with your possible LOVE and we will be happy if they would be helpful for you!

First, it's great to remind what is the first meeting made for. It's not made for the physical contact. Even if you were so hoping to hear this option – we must ruin it. Because first meeting with your long-distance girlfriend is …. Only about
1. Building more trust!
Well, this seems obvious. Why would you ever book an expensive plane ticket in order to meet someone across the ocean if you don't trust the person you've been talking to? And now you are here, at her country. You have trust and faith that this is GONNA WORK. Give it a real chance. Don't rush. You two will have an amazing week (less or more) and its your time to get to know some things about each other. Well, some new things maybe! Because, again: online dating and dating offline – are very different things. You are single. But not desperate, right? Take your time. You have all life.
And exactly therefore…
2. Figure out the logistics
By the way, great part of this task could be done by the team of Step2love.com dating site. Such things as hotel, taxi, excursions, translations etc. – could be easily solved with our help!
All you need is just let us know that you need support. But also, there some more things you must figure out and to think with your future partner:
• When she is free? If she is busy all-day doing work, are you ok to wait her for the whole day and have time only after 6 pm for example? Will you be enough ok to entertain yourself during the day?
• Are you both have same picture of how to spend spare time? Do you both like to be active or just to go movies, go to a cooking class or maybe library?
• Will you be staying at a hotel or rent a flat? You should understand that probably your crush will not inviter you to her home just because its too soon. Ukrainian and Russian women keep some distance at first and its like a part of cultural code.
• Are you ok to invite her for dinners, lunches, provide the costs of translation if its needed and other costs which could be shown up? Or you need to split these expenses? Let her know about your situation and plan it together.
• How long can you visit? VERY IMPORTANT! You might think that you are ready to come for the month at first time. But please remember she has her own life also, work, family (kids maybe?). Always keep respect to her and plan such things including her plans and desires.
3. Plan how you are going to communicate after this first meeting /of course, if you both like each other/
Second date is usually more important than the first one. It's not so blind anymore. And therefore, you have more questions and more expectations. It will be great to plan a visit to some other country together. For example, a long weekend. You can ask help of local agency of dating site Step2love.com or plan the meeting directly with your lady if she has time for this planning. Again, it should be decision of you two! Maybe, she will like you to visit her country again and travel to some different city. NOTE: you are still on the stage of building trust. Don't try to rush the physical contact. Such things should happened naturally and never be the main goal of your arrival. It will be wonderful if she will let you to hold her hand or to give a kiss to her cheek. Just be patient and use your time to learn more about your woman. This time you can do some fun activities together, for example:
• Riding bikes
• Riding horses
• Taking the trip on air balloon
• Kayaking
• Going to gym or swimming pool together
• Hiking and short-term camping
• Visiting the clay or other art classes etc.
No matter what you chose for your second meeting – important that you do something together! As you don't have a typical dating as average couples do, it will be great to see your possible partner from different sides. Sports and arts give such chance. Use it!
If you travel to some other country together for the second meeting, plan the logistics and expenses. Ask a woman if she able to cover any expenses. Or just show her your care and invite her to take this trip. For you, it will be the best invest in your future: she will see that you are ready to take care about her and about your life. Probably, this is the sexiest thing which man could do!
Man with a great vision, always has a picture in his head. And its not ended on first or second meeting with his woman. However, first few meetings are very important, and they build the statement of your future! So, plan it very clear and don't hesitate to use the help of professionals. Only then, your online dating could become an adventure of all your LIFE and bring you the destination: happily, ever after!
Welcome to join exclusive dating by Step2love.com!