Being single is necessary in some period of our lives. But being in love and starting a serious relationship – is so much better!!! Especially, when you date a woman who makes your dreams come true!
Dating a Ukrainian lady means that you will have a chance to dive deep into the new culture, new country and new traditions. This is one of the most fantastic things about multicultural dating and you should enjoy it to the fullest exploring new spots together with your woman and creating common memories. Ukraine is absolutely stunning country for travel, and you are double lucky because you have an opportunity to travel it with your beloved!
Premier Dating site Step2love.com created a short list of the most romantic and affordable places to be visited by your couple while you are in Ukraine! Hope, it will be helpful for you and inspire you to travel here asap. Of course, these are just few places but it's a good start of the romantic tour which you are going to keep in your heart for many years after. Also, we wanted to make this list very affordable because we know how much expenses you have beyond this, when you travel to Ukraine (avia tickets, visa, presents etc) Gladly, Ukraine is very rich by places and districts where you can have much to see but less to spend. Perfect combo! Let's see where we travel you today:
1. Vylkove, Odessa region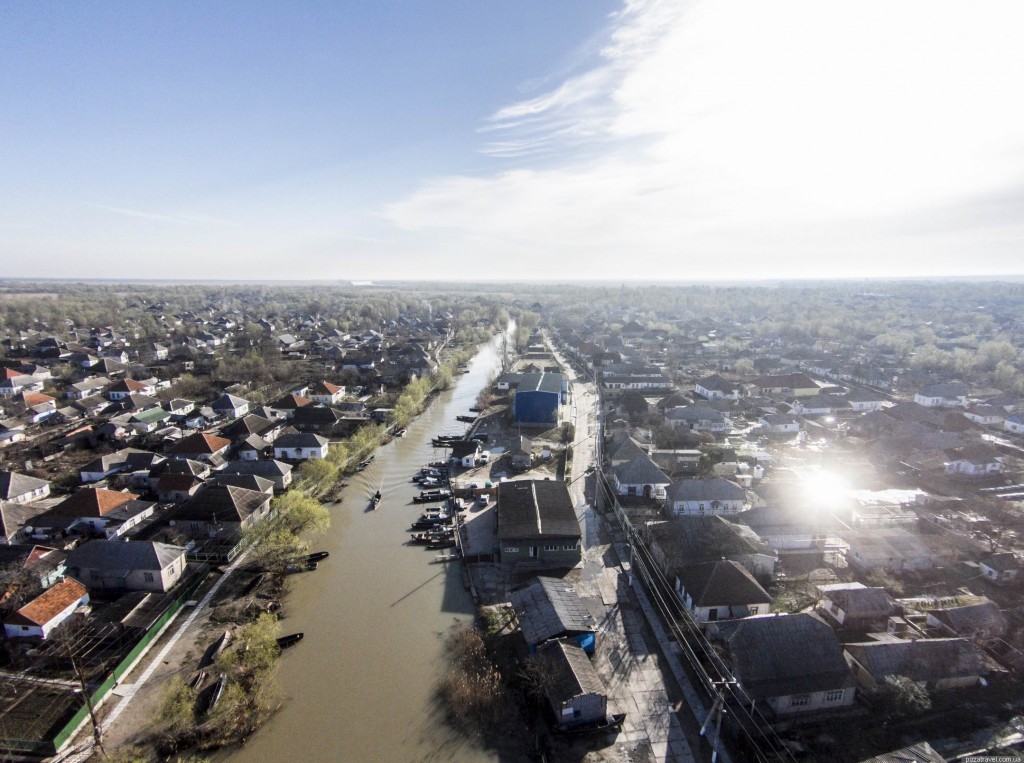 Vylkove is such a romantic place which is called by locals the Ukrainian Venice. This unique city Odessa region, not far from the border with Romania, lies on a river. It is a part of the Danube Biosphere Reserve, where people can get around only by boat. But no worries: you shouldn't take a boat with you! Probably, you will enjoy their river "taxi" and authentical atmosphere! Because of the net of the river channels, it is impossible to travel there on foot. Every year thousands of tourists come to Vylkove to enjoy the spirit of the town, drink few glasses of wine and feel themselves lost and happy in the Ukrainian Venice.
2. University Botanical Garden, Chernivtsi city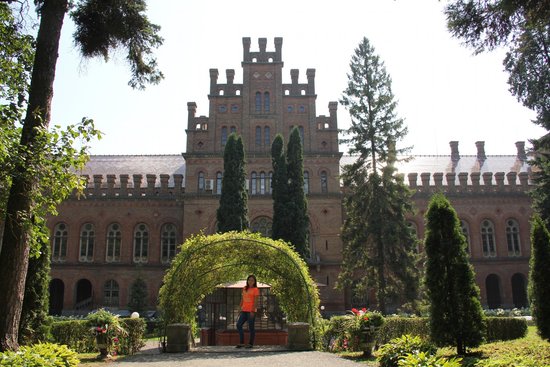 The Botanical Garden in the heart of Chernivtsi city is definitely a romantic spot to visit. Beautiful trees and flowers, landscape compositions and exhibitions of plants are perfect for a lovely walk. Also, while wandering through the park, you will admit the ancient buildings of Chernivtisi University, the former Residence of Bukovinian and Dalmatian Metropolitans. Ukrainians and European visitors of country often take the wedding and romantic photo shoots here.
3. Shoenborn's Castle in Carpathians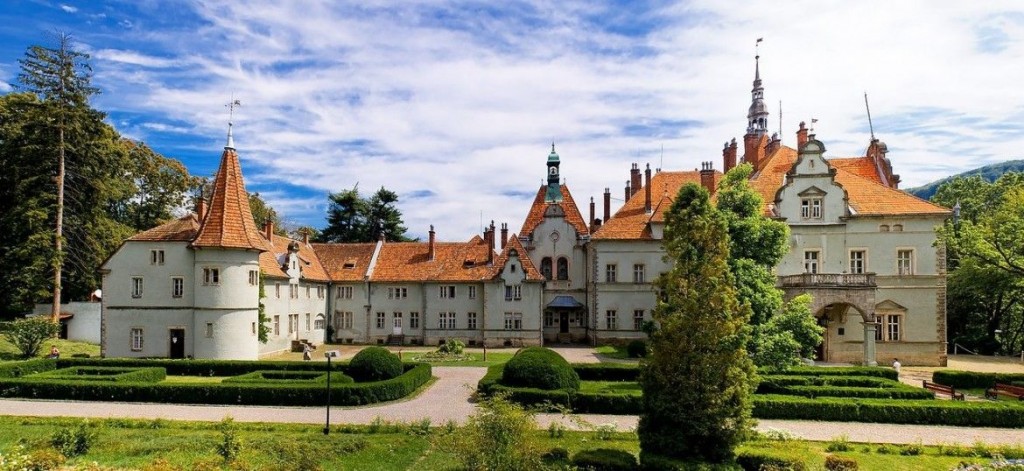 No one could pass this former hunting residency of Count Shoenborn. Located in the far corner of Transcarpathia, it currently serves as a SPA center, and at the same moment – stays one of the most beautiful parks in Ukraine. Note that you will also get the stunning Carpathian landscape around the castle, some good homemade wine and you are a in for a magical weekend! The SPA price list will also surprise you in a very good way! So, if you wanted to end up your stay in Ukraine in a relaxing way – this is your best choice!
4. Sofiyivka Park, Uman City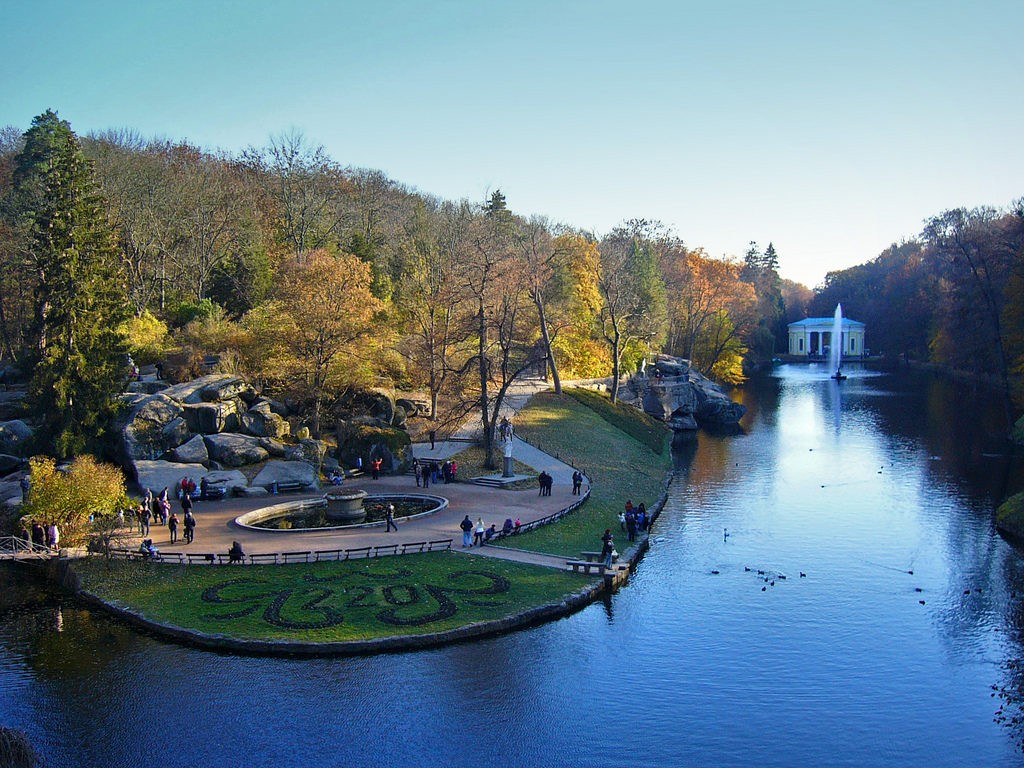 Ukrainian symbol of eternal love is visited by over 500 thousand tourists yearly! The park is full of exotic trees, fragrant flowers, hidden pathways, and small lakes. It was grounded on 1796 by magnate and owner of the town of Uman that period named Stanislav Pototskiy. The park was named as a tribute to Stanislav's wife – Sofiya Vitt-Pototskaya. Sofiyivka was a compliment to her name day on May 1802. Polish military engineer Ludwig Metzel was allocated as the head of the topographical and architectural design and construction manager of the park. Till now design and beauty of Sofiyivka brings lots of tourists there every day, many couples chose this spot for arranging their wedding or romantic story photoshoot. By the way, you can buy a ticket to park every day from 9 am till 6 pm. Before 9 am and after 6pm – the visit if free of charge.
5. Castle in Kamyanets-Podilsky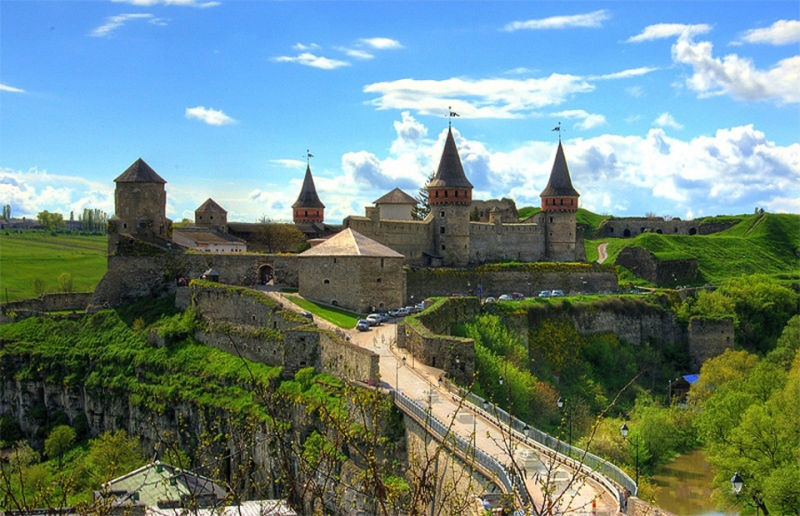 Kamyanets-Podilsky is a surprisingly beautiful town in the midst of Western Ukraine. You can feel the aroma of coffee in the air, enjoy the atmosphere of typical Ukrainian city, hear the traditional Ukrainian language as it should be and at the same time, you will be surprised by very affordable prices (especially compare to Kiyv and Odessa). Here you get it all: cozy and winding streets, authentical little town square and the impressive castle add up to a great romantic getaway weekend. Castle is great at any time of the year but especially romantic it looks in fall and spring. Must been visited with your lady!
Team of global dating service Step2love.com hopes you are inspired now to learn more about this wonderful country and start planning your romantic journey to Ukraine. There are so many things to see here! Just keep on mind that the best destinations are those which we travel not solo! Make your online dating become a real thing while one of the romantic trips together. Enjoy the ride together!