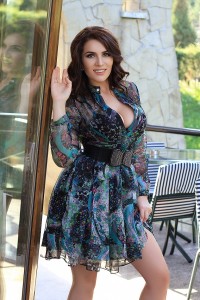 Probably, Fall is the best season to speak about Firsts! Kids start going to school and we all become very sentimental reminding ourselves stories about our first tries to do something GREAT.
Long time ago one small idea of connecting single people from all around the world took the big name: Step2love.com.
Nowadays we are not just platform for dating with a huge experience, tones of successful love-stories and thousands of couple goals photos which we receive from our happy clients. We are cozy and safe place where you can find friend, lover, partner, travel-buddy, puzzle piece, soulmate, wife, husband, your boo. Step2love.com is a unique service. And we are proud to give an excellent experience of online dating to those who "been there" and to those who are very new on this path. Every day we vote for a brave to be able to do that FIRST step when it speaks about love, distance relations and falling into all this magic!!!

However, getting so much feedback from our customers, we see how many of you are still afraid to take that first step. Truth been told, its normal. Stepping into something unknown – is strange, scary and even, awkward.
But hey, first step is something should be done to build your own fantastic story!
Ok, the first day of school. Sure, you can remember how much you tried on making your first friends, Boys and girls around you seemed so distant at this point. You did your best to make them laugh, shared your lunch even, figured out the best ways to get the connection. How could you have been so silly and scared?
Your first kiss…. awww. Ok, do you smile now? True embarrassment! Ok. Now helpful Google could teach you to figure out of what to do and how long it is supposed to last. But those days? Once it happened – it felt so uncomfortable and awkward! But now, looking backwards – this memory is rather funny. You learnt how to kiss like a normal human being. Such things just need experience and time. And practice. More practice!
Your first date was even worse; what to wear, how to act, what to talk about, all the while trying to impress the other while somewhat being yourself. It was overwhelming and too much to think about all at once. Good that things changed. Now you know yourself better, you know how to act on first date, how to make the first impression, how to feel more confident and easy going. Date is not a catastrophe for you any longer. But a true adventure!
Then was first day at college or university, first car and first tries to get the driving license, first workplace (with horrible boss, you remember?), and many more moments which were so new and so unknown those days!
So many firsts have come and gone, and yet there are so many more to try and to experience. Premier Dating site Step2love.com inspires you to do the very first steps no matter what is about. Once you try, you feel the taste of small win. And its heady taste of victory! Always! We celebrate every of our couples who made that first steps to each other. We know that being single is ok. But being next to someone who is your true soulmate – much better!
We know that love on distance could be crazy, annoying, tiring, scared, with lack of confidence and understanding of where this all goes. But once you STEP it – you WIN.
Make a step to your love.
Because no one else could do that for you.
Win something more than just dating.
Because date is only first step to LIFE full of LOVE