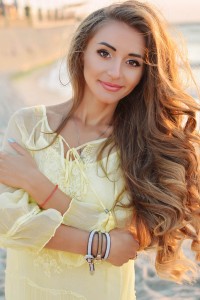 You are here and you want to start your experience with online dating. Seem like a nice chance to surf for the love of your life using internet and a little bit of luck. But what to write in profile to attract right woman?
Sounding conceited or sounding too desperate are both wrong strategies when it refers to online dating profile! It's pretty hard to understand what really should be mentioned on your profile to make it work and to make it look real, exciting, interesting and humble at the same moment!
But this mission is possible, especially with help of true expert: premier dating site Step2love! We will not just share top 7 tips for improving your profile, but also will increase your chances for finding your LOVE on Internet! Sure, you can visit our site to see how easy it can be – when you are searching in the RIGHT place!

So, let's get to know these tips:
1. Feel free to ask your friend about help!
Or maybe your sister-brother-neighbor-cat? Anyone who is close to you and who knows you well and maybe, even better than you know yourself! Sometimes such a help from aside inspires and also gives a better clue of who you are and what you are looking for
2. Write real things
In this social media depended world we celebrate Internet so much because it gives us a chance to be whatever we want to be! Quickly. Just in few clicks we create life we never used to live. We pretend interesting communicators and amazing lovers with open minded desires. But when it goes to real meet – we are who we are. So better be REAL when you fill your profile. Believe that you are already REALLY BIG DEAL by who you are. Don't fake. Someone is looking online exactly for you!
3. Learn from other profiles.
Marketing strategies teach us to know our rivals before putting our product on the world market. Dating is much alike to marketing. Because many things are depending on what you will say on your profile. Before creating it, read other men's profiles. What you like about them? What made you smile? What you don't like? Now, make conclusions and write yours!
4. Show your life on photos
You have a dog named Bond, know how to cook Quesadilla, ride your bicycle every Saturday or go skiing to Italy? Put any of those your "action" photos which describe your life! Women like to see men with lives. If you have hobbies, it's a "must have" to show them on your profile! People with interesting lives attract so much!
5. Show your positive side
If you made the "number three point" and learnt the other profiles, you seen many of those which were depressive. Were you excited reading them? Nope. This is normal reaction because we are more exited and more open with people who are positive and ready to share their good mood with others. If you want to find happy woman – be happy! She will see your profile among hundreds of others. Her eye should be caught!
6. Don't use photos with your handsome men-friends
You might start laughing here but we are talking seriously. You noticed how many times you saw ladies' profiles on dating apps and sites and there is always a woman who puts photo named "me and my bestie". And that bestie always looks better!!! LOL. And you wish to write mail or video chat not with this wonderful single woman but with her friend! Well, don't do same mistake! Avoid putting photos with handsome guys. At least until this girl will fall in love with you!
7. Don't leave it blank. And think outside the box
There are too many questions on a dating site profile? You don't want to answer all of them and rather leave some points blank cause you don't want to spend time on it? This is very wrong! 63% of online dating source visitors admit that they rather trust the profile which is fuller and more specific than a blank one. Also, 78% of customers on dating sites note that they like profiles with "outside the box" lines. Something goofy, funny, silly, crazy in a good way – if you can add something like that to your profile, do this!
And the main, don't forget to put your REAL photos, update them time to time, don't be afraid to try different ways on decorating your profile and always keep on mind: online dating works perfectly when you accept this as fun game where you can't lose! Have fun and enjoy communication with different people. Being in a love search can be so much fun and blissful!
Enjoy it with dating site Step2love!