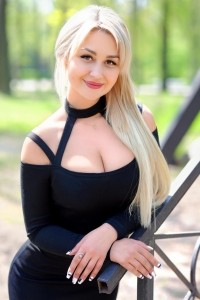 Want to know TOP reason why dating online is becoming so popular? Here it is: Dating is scary thing.
You might smile now if you are doing great and there is a special person by your side there now, preparing for the Winter holidays together and falling into this romantic atmosphere we call LOVE. But if you are of those who are seeking Love – you will agree: dating can be scary. And the fear of lose is so huge in us, that we terrify to step first. And to become happy.
But the truth is opposite! Nothing is that much scary to do not try! Let's face the reality: there are plenty of ways to date in a safe and appropriate way. So, you may enjoy not just the process but also, the reaching the destination. Online Dating is great tool for this reason! Of course, not all dating platforms and apps are equally secure and aspiring but there are some that you can trust. One of them is Premier Dating site Step2love.

Year 2019 shown that increase of visitors and consumers of Step2love was about 29% which is great stat for online dating source. The new generation is online generation. Online dating is now the second most popular form of matchmaking in the United States. That's proven by researches by a group of scientists at the University of Rochester. And thousands of customers from dating sites claim that they chose this way of dating because it's fun, efficient, safe and takes less time.
Step2love' client is a person who searches not just a date, but emotions, support, mood, pleasant time, chats with Ukrainian and Russian singles, travel guide around Ukraine, tips about dating, less efforts and more results, expanding of search's geography and positive experience.
And the main: a space where is NO place for FEAR! Because its safe dating and only checked profiles. The high level of responsibilities is on Step2love support team which provides only best profiles of single ladies from all over Ukraine and Russia!
You can date from your laptop, personal computer or phone – its up to you! You can set a date at night or daytime! You can change your profile photo in one click, write new motto and share your thoughts with ladies who are now online! You can view singles on cameras, watch their private galleries and videos, explore world of beauty and pleasure. Its easy to create a mail or order a surprising gift for lady you like. Everything about online dating makes your life easier and smoother. And these are more votes for Online Dating!
If you need some more, here they are:
• You have time to think before saying something. Bingo!
• You can search for a lady you really want just by adding all the features into search area. And here she is: certain age, hair and eyes color, education, city of living, height… All you wanted so long!
• No more nerves! You sit at home or chat from car, you can find the most comfortable time for talk and it's your place to be relaxed at. Not stressed.
• Singles from Ukraine are openminded, optimistic, beautiful and easy going. It will become your best experience of dating EVER!
• Online dating gives you chance to pre-see the person. Ask the questions, chat as much as you wish, share photos and stories. No one pushing on you. Take your time BEFORE a real meet. You decide it.
• You can skip bad dates. In case you appeared on "not perfect date", you can just close the "window" and that's all. You don't have to continue if you don't like it.
Of course, ONLINE dating is not a 100% remedy, but it is becoming more and more popular because it gives SPACE and CONFIDENCE.
Step2love gets tons of feedback from happy costumers who claim that their lives changed 360 degrees since they joined a site. Its your time to be in this team of people who succeed!
Do this now, because 2020 should be full of love!