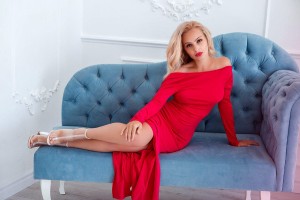 Could you name a country of two Christmas, two New Year Eves, thousands of midnight fireworks, one Koza, one Ded Moroz and one Snow Maiden? This unique place is Ukraine. And many of traditions which Ukrainians keep so warmly from a year to year are very special and worth to be shared. Therefore, international dating site Step2love will share some of them with you in this blog. If you still avoid the holiday cheer, you will surely get some till the end of reading.
So why two Christmas and two New Year Eves?
Ukraine follows both calendars: the Julian Calendar and Gregorian Calendar. This is the reason why Ukrainians celebrate New year Eve on December 31st and January 13th. By the way the second Holiday has a name of Old New Year or Malanky. It's usually followed with Vertep and Koza (Goat) performance which is absolutely unique and spectacular. You might be involved into huge celebrations if you visit Ukraine these days.

On New year Eve Ukrainians run the fireworks, serve tables with various dishes, dress up nicely (women always wear dresses and high heels), and of course, its common tradition – to celebrate such holiday in a family circle. The Christmas tree is always decorated with nice décor, including at least one with a symbol of new year. The main tradition: while the clock is striking twelfth, you must be on time to write your wish on a small piece of paper, then bun it, put it in a glass of champagne and drink it! If you fit into the 12 strokes of the chimes, your wish will come true in the coming year! Single women always wish to meet a good husband and to create a family. Many of them find what they wish for with help of premier dating site Step2love.
Also, families await the coming of Ded Moroz (brother of Santa!) and his grand-daughter, Snow Maiden. Kids believe that Ded Moroz puts gifts under their pillows and of course, try to obey all year to deserve the best surprises. Children learn poems to perform them by the Christmas tree and fill the homes with special ambience.
Speaking of Christmas: one is on December 25th and another on January 7th. Both are well celebrated and have their own traditions. December 25th is more celebrated on the west of Ukraine, by Catholic Christians. People visit church for a service, decorate their homes with candles and pines, cook traditional festive meals. However, the Christmas on January 7th (which starts to be celebrated on January 6th with the first star on a sky) has more traditions and customs. One of them is total must-have: 12 meals on a table for celebration. Christians of Ukraine call this Svyata Vecheria.
You might find among these meals: Kutia (the dinner will start with kutia always! Its cooked of wheat, poppy seeds, honey and raisins), pirojki with cabbage and potatoes, Uzvar (a traditional druit drink) golubtci, beans etc. The Great Fast is ending this day, so the meals are traditionally cooked with much love and efforts to celebrate holiday season!
Another Great Tradition for celebrating Christmas is giving gifts. Usually, family members exchange the gifts or those who stay in romantic relations. Ukrainians believe that the more they give the more blessings they will receive in a new year so its very important to be generous. You may like to use Step2love Gift Delivery Service to share your love and care with someone special. Check for it on our dating site!
Traditionally Christmas celebration if followed by Caroling singing (Kolyadki and Schedrivki) which is typical folk music with incredible sound. Did you know that the top popular Carol of all times "Carol of the bells" is created on music by Ukrainian composer Mykola Leontovych? It became a worldwide and won many hearts with a charming melody.
There are many holiday events which take place in this time of year all around Ukraine: from a Christmas decoration Factory in Kiev to Malanka Fest in Western Ukraine. You might be interested to take part in some of them and to feel more of Holiday spirit!
Step2love assure you that coming to Ukraine for winter holidays is the best way to see all the traditions and customs from inside and of course, to make a wish with chimes at midnight of New Year Eve! Welcome to Ukraine for Christmas!