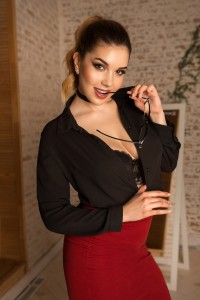 Who doesn't want to have exclusive relations? Certainly, there are such people. But there are so few of them. Majority of adults dream of finding a soulmate, a true partner and companion for their life stories. Romantic search often convinces us to use all possible ways of finding LOVE. In the technology era, online dating sites become the main ways for love-search. However, the exclusivity we seek could disappoint us pretty much when we speak about online dating. We can't control the number of people others speak to. And what the most tricky and complicated, we shouldn't even try doing this!
Why?

Because multiple chats are OK. And if you seek exclusive relationships – you will have to go through multiple talking first. And it normal, mature and widen your vision of what partner you really looking for!
But of course, there are some rules about such dating. And you better know them to do not make CHEAT, but to make CHAT. We promise you, that using our Step2love tips will not just help you to talk respectfully to few women at once, but also, will teach you how to be a more tolerant, mature, carrying and a better person. Ready to learn a few important tricks?
1. Act polite with multiple chatting.
It's obvious. But maybe not that much! Premier Dating site Step2love has tons of successful love stories. And not all of them started from hot passion and love. Some (most!) started with friendship and simple open communication. If you talk to a few women at once (which is normal, again!) you just must be open and tell that now you are searching for a person to settle with. Therefore, you talk friendly to a few people at once and suggest giving time to getting to know each other. This is fair and this is open. Mature people act like this. Don't try to fool anyone. Don't lead any of the women on leaving them to think you are exclusive with them. If you're not exclusive, make sure it's known. Telling directly about your ambitions, desires, and wishes – is a great way to find what you search for without hurting anyone.
2. No big promises!
If you don't want to be called cheater or liar, don't give big promises. This is a regular mistake of so many people who date online. Both: men and women. Wishing to keep the person closest to us, we give promises which are not having base yet. Especially, when you just met and barely know each other. Don't rush! Remember that some words better to say only while REAL MEET and not online. Such as I love you, I want to spend my life with you, I've been searching for you all my life. Save them for later, please.
3.Know when it's time for exclusive communication!
The constant search for greener grass is a huge and fatal mistake. Usually, such search becomes endless and we left the dating platform brokenhearted after few years… If you use dating sites just for fun and communication with interesting people – of course, you can stay there for years and feel comfy. But if you want to create a family, set serious relations, find love of your life (as most customers from Step2love do) you must remember about stopping your search one day. As soon as you find someone you feel into her, tell her this! From the bottom of your heart! And, sure, tell the others that you found what you seek for. This is the best moment to write to other women that you are thanking them for your communication and friendship and you want to share that you found one lady you want to stop with. You can still communicate with her on Step2love. You just lift your relations to a new level, a new stage. And now, they become exclusive. And you both know about it.
Until then, you can talk to as many people as you want to. You can flirt, you can write letters and set video chats, you can send little surprises and gifts. You can be an adult and mature person and show respect to other ladies while you are looking for ONE! Online dating gives us a variety of choices and it would be stupid to do not use them. We welcome you to level up and enjoy your dating process on the premier dating site Step2love.
Use our small dating tips and let your online search bring you where you want to be!