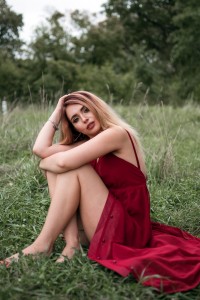 Valentine's Day is very important in our society, this day is a celebration for people in love and for companies! There are a lot of things people are gifting and also receiving.

How many times on this day, or better say the day before, you were thinking about a few gifts for your loved one? Sometimes we have a simple gift card that would be special and sometimes we want to present to our special ones all we have to offer!
14th of February is the day when everything is becoming the mixture of red color scheme and sweet, cute things!


There are a few things that Valentine's Day can't go without:
♥ heart-shaped items;
♥ roses (flowers);
♥ chocolate or just candies;
♥ gift cards;
♥ plush toys (stuffed animals) and more.
But the most important gift you can get on this day is LOVE. This is the best feeling we can experience on a special day like this one!
There are many more things to gift on this day! What are you planning on giving? And what would you like to receive?