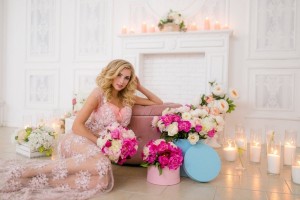 MARCH 8TH is International Women's Day and on this day in a lot of East European countries it is the national holiday! On this day men congratulate women they love! This day is also seen as an equivalent of Mother's Day, where mothers and grandmothers receive some presents.

This is a special day and we at Step2Love want our amazing ladies to feel like queens! So before 8th of March you will need to order everything you want to give to your favourite lady!


That is why for this holiday we added new gifts and flowers for you to order , and we would like for you to learn more about how to express your feelings the best way possible, and that is why we created a guide with the rose color meanings, where you can read more about symbolism of every rose color, so when your lady will get her present she will understand your feelings right away. This page will be available till March 10.
And for those who will Log In on the 8-9th of March will receive a free later so send to any of our amazing ladies!


Let's make sure this is the best holiday ever!