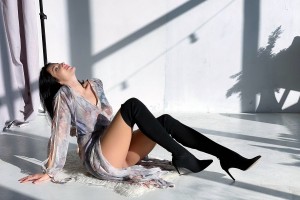 Spring has come and warm weather is coming along, so it's time to warm your heart! In spring love is all over the air, you can see a lot of couples wandering around and it makes you think 'Why am I still single?', because you want to walk with someone hand in hand too.


Spring is an amazing season to find the love of your life. Everyone is trying to make their life more full by adding another person in it. With our dating site, you will be able to find a woman of our dreams! There are a lot of beautiful Russian, Ukrainian women, who want to be by your side, who will love you forever, if you let them!

If you think that relationship isn't for you, that means you just haven't found the right one yet, but they are somewhere out there, you just need to look in different places, cities, countries! Maybe they are waiting for you as much as you are waiting for them.
Welcome Top5 of our new female clients:




Our client base is always growing, from young 18-years old girls to amazing women over 60. With Step2Love you will find a significant other! !