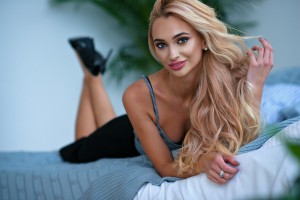 Being in a relationship is so special, you get to spend your free time with someone you care about, someone you love! And for the long-distance relationships to go on a date might be hard, but it is not impossible! It doesn't matter, if you know you date for a day or for a year, what matters is how you feel about that person! And, if you feel that your first date should be remarkable — you need to make sure you do everything it takes to make it the best one for you and your other half.



— online date is different from the regular one, but it doesn't mean it's easier. You need to remember about time differences, internet connection and other difficulties that might occur.
— a date online doesn't mean you don't have to prepare something, think about your activities a few days before asking someone out.
— talking isn't always the key, everything depends on the person you are with, sometimes just to listen to music together or watch a movie is as nice.
— the video/phone date is better, but it also depends on what you and your partner prefer. It's better to do a video/skype date after the first one.



— watch Netflix or youtube together, you can share your profile with your partner if they don't have one and enjoy the movie or a tv show you both decide to watch.
— order take out for yourself and your date. You can ask for the address of your date a few days before (you can do it personally or better secretly on the website) that way you will also surprise them.
— choose the music you want to share with your other half and listen to it together, you can even dance with your other half and make sure you are both enjoying the night!


Do whatever you and your partner want, it's your date and your life and Step2Love is here to help make it happen.