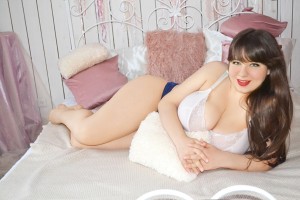 You were looking for this lady all of your life! Perfect body, great mind! Our dating site gives you 27 years old
Irina from Nikolaev!
Irina is one of a kind, she is smart, beautiful and an amazing person, who is curranty looking for love!
This is what she says about herself:
I am an outgoing, active, and very reliable person. I love children very much. After a few letters with me, you will find that it is very easy to communicate with me because I am friendly and sincere. I am also very creative and love to get new experiences in my life. I am romantic, like romantic movies, stories and I want my Prince to come one day and take me to his kingdom with him. I am trying each day of my life to make as the most wonderful one! I read a lot and try to know new things.

She is looking for a real gentleman from books:
I'm looking for a gentle, faithful man who will receive happiness me. I will make you the happiest one! I value people's understanding and compassion, friendliness, the ability to compromise, commitment, sense of humor, and a positive look on life.
Irina is a teacher, so she really likes to read and get to know new things:
From books I like Bulgakov's "Master and Margarita", also I read Ukrainian literature, books of psychology. As for the film, I like "Transcendence". It turned my world view. from the show, I prefer those where I can know something new.

Get to know more about this amazing bride here.