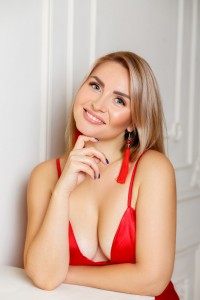 Name: Nataliya
From: Dnipro, Kherson
Age: 34 years old
Star sign: Cancer

View Full Profile
1. Why did you decide to use a dating site?

In the era of technological progress, when the whole world was swallowed on the Internet, meet on the street has become not so popular, and more and more people find each other on dating sites. And more and more cases where people find their love on dating sites. I know from my own experience in this. My sister married a foreigner from this site and they are very happy. I want happiness with my man that be my life, will appreciate me, respect, please, for the sake of which I'm capable of anything…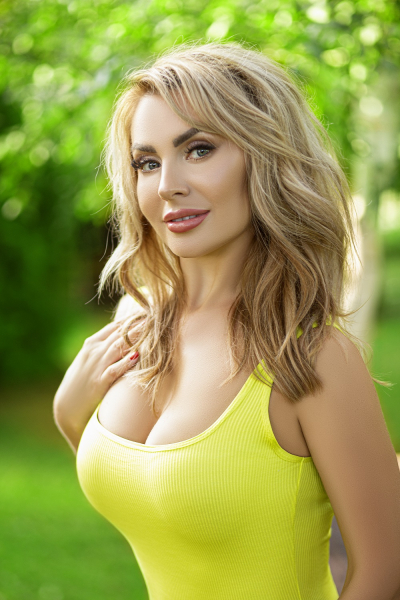 2. Do you think you can find love using online dating sites?

This question is raised by hundreds of men and women opening yourself pages on various Dating sites, detail-filled out a questionnaire, and set up your photos. I believe that nothing is impossible. In fact, online dating is very much adequate for normal people who because of lack of time and employment just physically do not have time to meet in real life, which in turn minimizes the chance to find in real life, his soulmate. So I'm sure that you can find love and build a strong family.
3. What do you value most in life?

Most in life I value trust and honesty. And she is always honest with men. I'm looking for in his male soul mate, someone who I can trust 200% who will never cheat and will be honest with me always. I expect my men's comfort, warmth, and reliability. Want to feel mental satisfaction and tranquility next to her man. I want to care and love your man.
4. That for you a happy family?

A happy family is a priceless treasure for any man. For me a happy family – a family in which all love and respect each other, living in harmony among themselves, where they understand each other perfectly. This family, based on trust, which takes care of each other and helps in everything, have common interests and future plans. I like it when you come home after a hard day, and waiting for a family, in full and with smiles on their faces. And you know what, money can not buy happiness.


5. What makes you happy each day?

In my opinion, when you do not think about that, if you're happy, it means that you are a hundred percent happy. Happiness is in ourselves. In our sensations, emotions, impressions. I'm happy when I breathe in the pleasant aroma of fresh flowers and smiling when you listen to your favorite music and close your eyes when stepping on puddles and they've got a great crunch when you take off the uncomfortable dress shoes under the table and wiggling your fingers when watching a movie and realize that it's a masterpiece when you can share happiness with others. Happiness in the details and the little things!
6. What is the ideal relationship for you?

Based on attention, care, respect – these are what an ideal relationship should be. When we are not afraid to be imperfect, I don't sneak on tiptoe to the bathroom half an hour before you wake up to tint, and you, in turn, bashfully not hide the scar from appendicitis. Relations built on trust and similarity in views, values, goals. We are interested in spending time together and feeling like we're on the same wavelength. And of course, do not forget about love and sexual desire. I like it when we can openly find out how to improve our sex, talk about our desires, and listen to each other in preferences.
7. What are the 5 things you do to make yourself happy:

1. I try to be grateful – it makes me feel a surge of happiness that does not go away even after weeks or months.
2. Otpimisticheskoe mood – positive thinking improves my state of mind.
3. I rejoice at my successes – I concentrate on everything good that is happening in my life and find more reasons to be happy.
4. I use my strengths – I have a good sense of humor, I can defuse the tense atmosphere of a business meeting with jokes or console a friend who is in trouble. Humor also helps me forget about my troubles.
5. I do good deeds – after all, as you know, help always comes back. Having sacrificed my time and money to help those in need, I feel much happier after these acts of mercy.