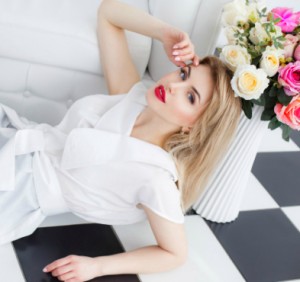 The brightest, the most visible, and the most light-headed part of humanity has finally found its own long-awaited and well-deserved holiday. The bright date of May 31 is declared World Blondes Day.
They are the bearers of primordially feminine logic, they are preferred by real gentlemen.
International Blondes Day is not only a way for bright heads to get what they deserve and get a "Diamond Hairpin" (yes, there is such a special bonus for blondes!), But also to emphasize the uniqueness of their appearance.
Here are some of our ladies with bright minds:

More blondes to congratulate
here
.