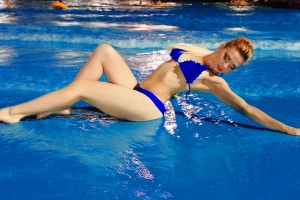 Name: Yuliya
From: Kherson, Ukraine
Age: 29years old
Star sign: Scorpio
View Full Profile
Every little girl has her own dream. Some girls dream about Judo, to become a princess or the NEW MISS Of The WORLD and others about victory.
From childhood, I started to go to dancing school, worked hard, had training 5 hours per day… When you have chosen your way the only person who is responsible for it, no matter how old are you it's just YOU and your goal.


Step by Step you are becoming a better version of yourself. Discipline, persistence and forwardness, strength, and AMBITIONS become your Best Friends. This how I make myself, this how I became WHO I am.
Hello! My name is Yuliya, I'm 29, I'm from Ukraine and I want to FIND my LOVE here!!!
I strongly believe that every victory should be a noble cost. And if only you have a good intent the Universe will serve you. Now it's in the order of things to develop in several directions at once and to study all the time.
That's why I have currently obtained the second-high education: Manager of Tourism and foreign languages. I planned to engage myself with traveling, serve, and charity. I used to achieve my goals and targets and go winning… Every time life prepares for us new challenges and new tasks … and I am ready for them.


Thank you, Universe for helping me on all the way of my life and making my dreams come true, but now, I am dreaming about love In the Right Place and in the Right Time!!!
See you in chat, xxx Yuliya!