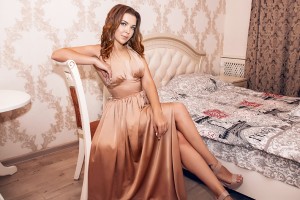 This week we are getting to know amazing blonde woman Olga!
Name: Elena
City: Melitopol
Age: 25
Job: Financial Manager
ID: 183122

Elena wants to find a man who will make sure she is happy because happiness is the best thing that can be in this world:
With me you will have a clean and cozy home where you'll be always met with a smile and warm hug; nice and tasty meals sometimes surprises if you like sweet baking. But I believe that we can change ourselves for our beloved. So if you have something more in your list of wishes to your beloved, I' m very open to learning how to please you and make you happy

She is looking for a long-term relationship:
I am looking for only a serious relationship and creating my own happy couple with the man who would appreciate a warm atmosphere at home. I want a serious man, ready for a meeting, and ready to show his woman his love and affection. All I need is to be loved and cherished
Her hobbies are crafting and backing!


If you liked Elena go here.