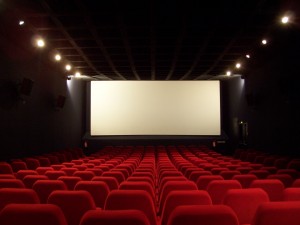 On June 24, Ukrainian movie lovers were waiting for the good news – in Kyiv, and this is a signal for the whole country, cinemas were allowed to open.
On June 25, the Cabinet of Ministers allowed the operation of cinemas in Ukraine from July 2, subject to clear anti-epidemic conditions and a capacity of no more than 50%.

– the distance between spectators should be at least one and a half meters, with free seats next to, front and rear, with free seat cinemas plan to isolate so that no one sat on them;
– visitors must always be in masks or respirators that cover the nose and mouth while eating and drinking the mask can be removed;
– ticket control is recommended to be carried out in a contactless way, it is also advised to buy tickets in advance online, whether the box office will work at all – it is still unknown;
– there will be controllers in the halls and halls of cinemas who will make sure that the spectators follow the rules of visiting cinemas.
If you planning to come to Ukraine, to Step2Love'samazing ladies you can take your woman to a movie date now.