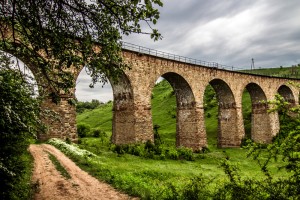 Ternopil in Ukraine is a region that is famous for its western Ukrainian color and outstanding monuments of historical significance. And there are many unique places where every tourist should visit.
Ternopil is one of the largest cities of western Ukraine, located in its heart and having the status of an important trade center. It is a quiet, incredibly green city with a unique atmosphere, bright history, and a plethora of interesting natural, historical, and architectural sights.
Step2Love has gathered for you the most interesting places in the Ternopil region, about which few have heard.
The monastery is Ukrainian Stonehenge

On the outskirts of the village of Monastyrok, Borshchiv district, there is a real Stonehenge. There was an ancient rock monastery, which was built in ancient times in caves. Stone structures, an ancient pagan altar, icons on cave walls, and wooden crosses have survived to this day. And this place is also called the "Place of Power", because the monastery still holds services.

Plebanivsky viaduct in the Terebovlya region
his amazing viaduct bridge is located in Terebovlya, near the village of Plebanivka. The bridge was built by Italian architects more than 120 years ago. It consists of a huge 9 arches. By the way, it has not changed at all since then, it is still used for its intended purpose.


Rukomysh caves
Rukomysh Caves is a cult building of the XIII century. The basis of the cave complex was the Church of the Holy Sepulcher. For him in the 13th century, the Kyiv monks chose a large cave and expanded it to the desired size. Near the cave temple, there are several small cells made by human hands.


Here are amazing ladies from Ternopil.