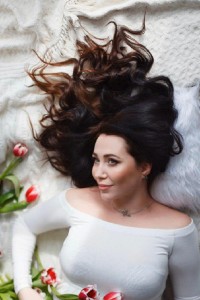 Name: Tatyana
From: Dnipro, Ukraine
Age: 34 years old
Star sign: Pisces
View Full Profile
Good day! My name is Tatyana, I'm glad a little bit more to tell you about themselves! I'm here to prove I'm the best and you should not miss your chance.
I have the most cherished dream is going to cruise on a huge ship and visit many countries that I haven't seen, I'm sure after blocking will carry out this dream, desperately wanted you to keep me company.
On a Dating Site, I joined because I want to find my second half to create strong relations and in the future to create a reliable and strong family. I believe that this excellent Dating site, it's much easier to meet your loved one, as it helps to bring together two people from different countries and gives a chance to know each other better, and in real life is almost impossible to cross, that's why I'm here.


My favorite subject in school was Russian and foreign literature, a school teacher instilled in me from childhood to love literature and to read books. I still love reading my favorite book "Geniuses and outsiders". My biggest fear is the fear of heights. I'm really afraid to fly and never jump with a parachute. I'm a very warm and homely girl by nature, clubs, and hangouts not for me. I love is more of a house to be alone with myself, so I'm resting and enjoying every minute of his life. Happy every day, I make my new day!
I am grateful to the higher power and the universe for every minute of his life, for his good health and a great sense of humor, without which I cannot live!
Laughter and joy bring me great pleasure and give vital energy. Also, I like to communicate with positive people, and in my environment, I only have such friends.

You can get to know Tatyana better here!