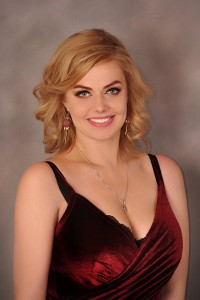 Name: Anna
From: Kharkov, Ukraine
Age: 31 years old
Star sign: Scorpio
1. Do you have a dream? If you do, tell us more about it!
My dream is to have a big house and live there with my whole family. I dream of having my own orchard, drinking freshly brewed coffee with my better half
on a porch every morning enjoying the sunrise and the aroma of cherry blossom.
2. Do you have a hobby? If you do, tell us more about it!
I like to cook. I practice it all the time. I try different cuisines, my favorite food is something spicy and unusual. I know some people say that the way to man's heart lays through his stomach, and if this is true I am sure I can win your heart!)

3. Why did you decide to use a dating site?
I am very adventurous and I am always open to new experiences. When I see the opportunity I get it. I think in the modern world it is much easier to find love online, people spend more of their free time on the internet and I know many examples where couple met each other with a help of dating sites. So I decided to take a chance, you never know where you will meet your destiny, besides I love discovering other cultures and getting to know new people. I know my destiny is hiding from me somewhere far away, and I will find him.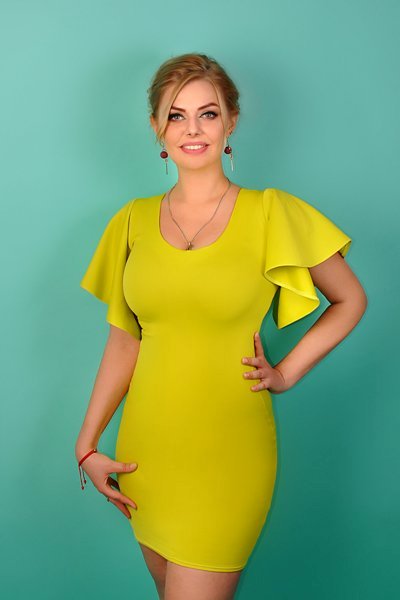 4. Name 3 countries you would like to visit. And why?
I dream of visiting exclusively Greece. From my childhood I fall in love with Greece culture, literature, and myths, the stories about Greece Gods stuck in my heart forever. My dream is to see ancient ruins, touch the history of these wonderful places, imagine how hundreds of years before I was born that was a place where the action was, I imagine how ancient philosophers was walking down these streets, hear the echo of actors who played in theatres years ago, isn't it exciting? For me, this country is filled with magic, myths, and fairytale creatures, adventures, fascinating views, unforgettable atmosphere, culture, and cuisine mesmerize me.
5. Where do you see yourself in 5 years?
In 5 years I see myself happily married to my better half, we are living our quiet and happy life together, perhaps together spending a vacation in Greece. Exploring the world together and sharing everything we have.
6. What do you value the most in life?
The most valuable thing in life for me is time. This is the most valuable resource that people have, but some do not understand it's important. The moment we are living right now will never repeat! We don't know how much time we have left, we waste it on things that irritate us, we waste it on people we are not interested in, we think that we will have time tomorrow or next week to do what we really like, we postpone our life for better times, but better time might never come. I am not the type of person who will waste my time, I like today and now and I know the real value of TIME.


7. Are you a lucky person? What is the luckiest moment or event in your life?
I can't say that I'm a lucky person, it will rain for sure if I leave the house without an umbrella) But I am lucky in other aspects: my family, my work, my children, these are things I got lucky with.
Get to know more Anna here.