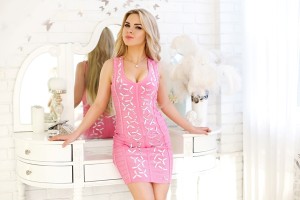 Name: Alina
From: Kharkov, Ukraine
Age: 27 years old
Star sign: Cancer
1. Do you have a hobby?
If you do, tell us more about it! Yes, I have several hobbies. But what I love to do more than anything is to draw. Ever since childhood, this allowed me to relax and feel better. And that makes me a truly happy person. Moreover, this hobby does not limit me and helps to develop my imagination.
I like to try new styles in drawing. The last thing I tried was to draw on the canvas with my palm, without using a brush. And all I can say: this is a good meditation.
2. Do you think you can find love with the help of dating sites?
Yes of course I believe in it. If I did not believe in it, I would not be here. I do not like to waste time on what I am not sure about. I believe that in the modern world this is absolutely normal. And this is a proven way to find the perfect person for yourself.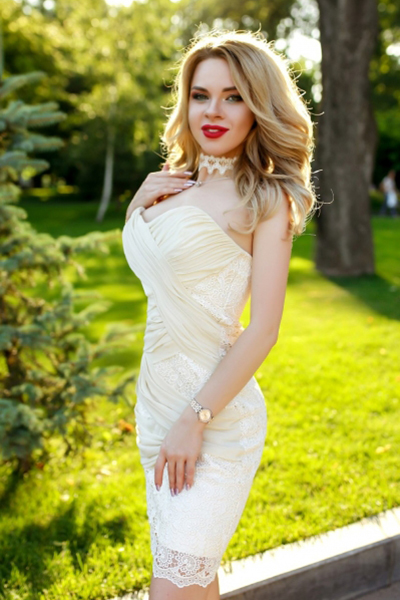 3. What is happy family to you?
My family is an example of a really happy family to me. When I think about what family I want to have in the future, I always think about my parents. My parents are together for almost 30ty years, they've come together through hard and good times, they shared each other's failures and victories, no matter what happened they are always facing any problems together. I think that a happy family is when both people support each other every day. And love each other. But not only for good things. True love should also accept all your shortcomings and love you in spite of them, like when your partner always spills morning coffee or forget where he put his car keys, but you love him no matter what. A happy family is a simple joy from any moment spent together, our life is a sequence of moments and events, and the happy couple will share them all starting from a small vacation to a banal shared breakfast and a little smile in the morning, they will enjoy the rain and the rainbow after.
4. What was your favorite subject at school?
My favorite subject at school was literature. I like to read books very much. Especially about love. One of my favorite books about love is "The Master and Margarita". The mystery atmosphere and great plot are things that made me fall in love with this book. Personally, for me, a book is a teleport to any place and any time. It allows you to become a participant in any events and dive into new adventures with your favorite character. Since real life is not always so exciting. By the way, I always studied perfectly and received only the highest mark in this subject.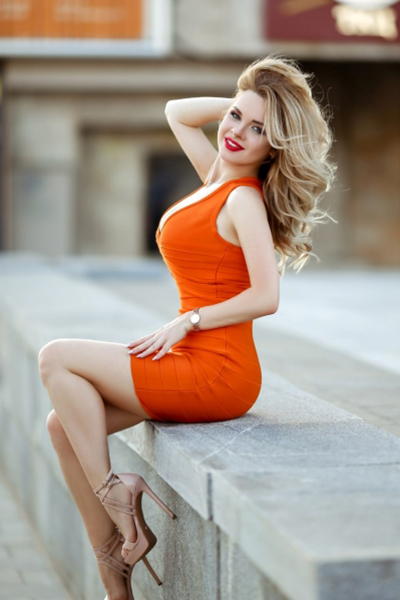 5. Are you a lucky person? What is the luckiest moment or event in your life?
I am sure that I am a truly lucky person. After all, I have everything that is necessary for happiness: I have my parents with me, I have my friends with whom I can share my secrets, I have my loved job, I have my cozy beautiful flat and coffee machine to brew coffee in the morning, the only thing I lack is my bellowed man, but I believe I will be lucky to find one very soon. But I also have one hidden talent: I always find myself at the right time and in the right place. I really have no idea how it happens. But, for example, once, when I got out of the car, several bills were lying right under my feet. Well, is this not pure luck and a little joy for any person?
6. Do you like being at home or going out more?
To be honest, I love an active lifestyle. I like to relax with friends in nature or to walk in the park. Sometimes I can leave my house and walk around the city all evening just to get my thoughts in order. When I stay at home for a long time, I feel bored… I do not know what to do with myself.


7.What makes you happy every day?
Every day when I wake up I just rejoice at what I have. I enjoy every new opportunity that the day brings to me. After all, every day is another chance to learn something new, meet wonderful people, chat, laugh, and enjoy life. I do not like to be sad and try to see only positive aspects of everything. So what makes me happy every day? The world around me: a neighbor's dog, which barks every time I pass by, a new portion of delicious vanilla ice cream with oreo cookies on the top, or a small talk with my closest friend on the way to work, or just good weather, but also hope that today I will meet my love.