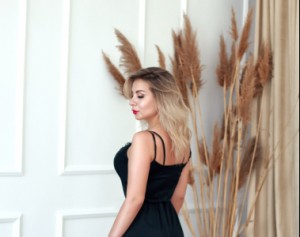 A new addition to our dating service is always welcomed. And this week we are glad we have a new very beautiful Slavic Brides. One of them is blonde and another one is a brunette! Who will you choose?
Our dark-haired beauty Anastasiya is a 19-years old girls from Nikopol who is looking for a nice man of her dreams.
I am a very loyal and active girl. I love to travel and learn new things, but since I am alone, I rarely do it. I have a very large and open heart that is looking for a man for love so that he would become the only one in my life.
She is looking for you:
I dream of a kind and caring husband, it is important for me to know that my man was faithful to me and that he would also like to have only one woman for life.
Our blonde Slavic bride is also Anastasiya, she is from Odessa. 29-years old amazing woman is always honest and asks for the same.
"I am a cheerful and energetic girl who is ready to win the heart of one and only man! I am a natural girl, I have never done anything with my body, and I consider this my advantage!"
She is looking for a man that:
"I want to give my love, warmth, respect, and care to a man who will appreciate it and give the same back. "