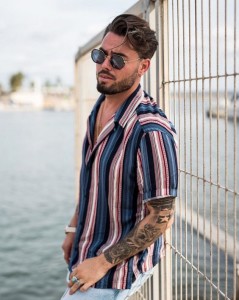 Do you always find yourself asking 'What should I wear for my date?', and nothing comes to your mind? Well, we are here to help you!
Even If your date is an online date, every man wants to look the best for their beautiful lady. They're always much more options to your wardrobe, because your date is at home, so you don't need to look up a restaurant dress code.
What you should wear depends on the type of date you are planning:
– a dinner
– movie date
– chat with wine
– video chat while walking in the park
– other.
For this, you need to choose something that will fit the occasion.
But remember, that if you date is at home, you can wear something special:
– wear a suit to surprise her;
– wear something funny to make her smile and laugh;
– wear something that represents you;
Here are some 5 fashion looks that every woman will like:


Fashion isn't hard, you just need to understand what suits you better.