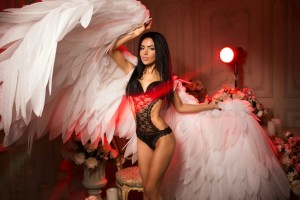 Curious and energetic, Sagittarius is one of the biggest travelers among all zodiac signs. The adult Sagittarius woman is a striking seductress who loves to be in the spotlight. She does not know how to hide emotions, so she cries without embarrassment, and if she laughs, she infects everyone around her with her fun.
Sagittarius (November 23 – December 22) is the ninth sign in the zodiacal circle, the sign is ruled by Jupiter, originally considered a male planet. Sagittarius, like Leo and Aries, lives in the element of Fire, which cannot but affect the representatives of this sign.
Falling in love, a woman born under this zodiac sign is transformed. She wants to create, change the world, constantly surprise her partner, but at the same time, she expects a response from him.
The Sagittarius woman does not like insincerity, has a negative attitude towards liars and hypocrites.
:

The Sagittarius woman is ruled by Jupiter and Fire, so she is passionate and carried away by nature who needs compliments and constant confirmation of her importance. When conquering her, a man should be ready to commit knightly deeds, because such a woman cannot be surprised with a teddy bear or a box of chocolate. These ladies are impressed by their originality, so you can safely invite them to ride a bike in the mountains, go hiking, fly in a hot air balloon.