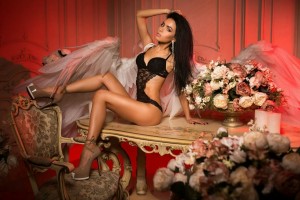 In 2021 everyone is in the mood for love! In the new decade, we want to create more happy relationships and success stories! We created good offers for you for this amazing day, and we hope they are going to be useful for you!
14% creditsback in the gift shop for Valentine's Day only on February 10-16
Valentine's Day is approaching fast and you have a few days left to find the special one, or if you already have found the one, then you have a few more days to make sure you prepare everything for the celebration! And just like you, our incredible ladies are looking for a partner for Valentine's Day! A lot of our incredible clients are still single and waiting for you! Let's make sure they are not alone on this day!
If you still don't know what to order, the best gifts are always flowers, candies, lingerie, perfume! You can also find something that you know your woman will like in our gift shop!