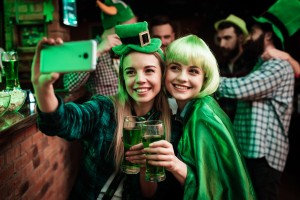 Today is St. Patrick's Day — the day of good luck! This celebration has been greatly influenced by those that developed among the Irish diaspora, especially in North America!
This holiday has grown beyond national boundaries and has become a kind of international day for Ireland. St. Patrick's Day is celebrated in different cities of the world – in New York, Buenos Aires, Melbourne. Flamboyant processions, parades, and festivities of people dressed in green (the national color of Ireland) are visible everywhere the Irish live, and probably the most famous is the tradition of wearing green attire or shamrocks.
On this day you can see the green ocean all over the streets, people wear the same color, but in different styles! In the East of Europe, this holiday is unknown and a lot of ladies on our website don't know why or how to celebrate it! So if you want to tell more about this amazing holiday, you are welcome to write them!