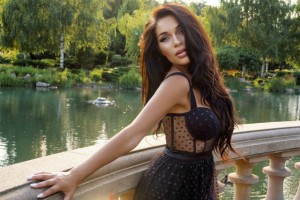 Aries is a leader, he is not used to being guided in life by soft methods, he always goes ahead, sweeping away any obstacles in his path.
Women are strong natures, if they love, then their feelings will be ardent and passionate. They will achieve the attention of the chosen one in any way, although thanks to the brightness and logical thinking, it is not at all difficult for them to do this.
Full of incredible strength, Aries, a woman is usually fearless, optimistic, straightforward. She is ambitious and always striving forward. The main characteristic of the representative of the zodiac sign is independence.
If you want to win the attention, love, and respect of the Aries woman, become a real knight for her. Only a self-confident, independent and very romantic man is able to conquer her proud heart for a long time.
Here are passionate Aries:

More here
.