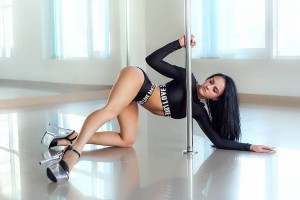 April 29 is International Dance Day, traditionally, every year a well-known representative of the world of dance is invited to address the public with a message in which to remind people of the beauty of dance, praise it, overcome all political, cultural, and ethnic barriers and encourage people to speak the same language – the language of dance.
On Step2Love we know very well, that language is never a problem on a way to love…
Would you like to live a life like in a musical? Dance is one of the reasons people can fell in love with each other. Humans simply like to dance or watch someone dance. It brings people together, it brings joy, it brings love.
Find love with us, here are ladies whose dance abilities can make you fall for them:

Let's honor the world of dance today, together!